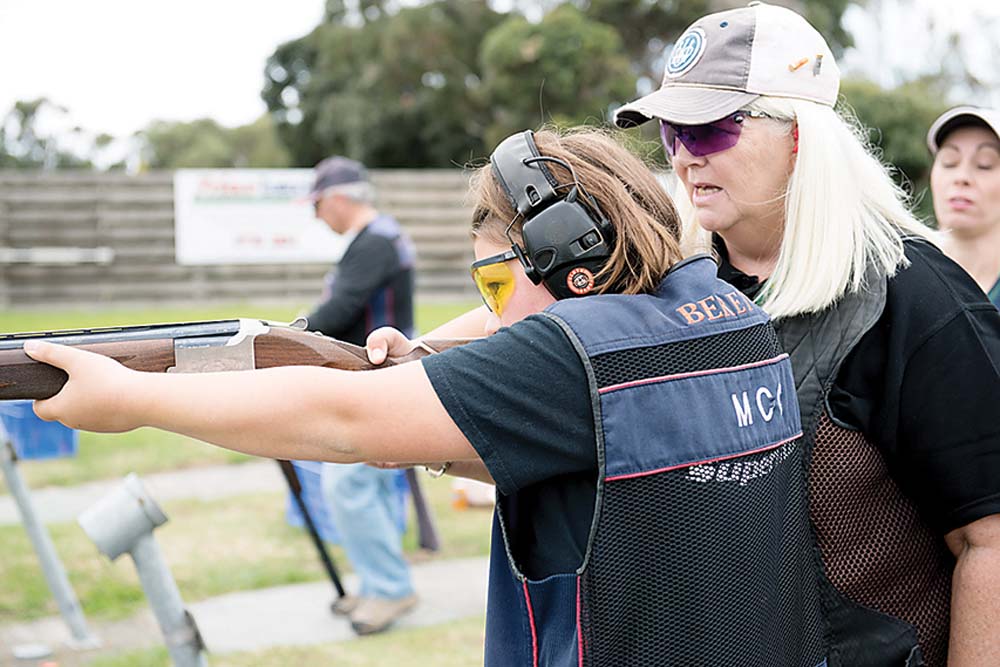 FRANKSTON Australian Clay Target Club continues to push for more women in the sport and announced their first female life member last Wednesday night.
Club secretary Jane Vella was ecstatic to be presented with the life membership after seven years of working in and around the club and was just as excited to see the large turnout of women at their recent 'come and try' day on Saturday 5 May.
Vella said the club wants to move away from the mentality that it's a "boy's club" and to see an almost even ratio at the 'come and try' day was a huge step in the right direction.
"We are lower in ladies and junior participation compared to the men's so to see 183 people turn up with such an even ratio was quite overwhelming," she said.
"It wasn't just people coming down to take advantage of the free eveng either – people were really interested to get involved. The club was absolutely buzzing and the queues were quite long."
Vella said that there are around 1,100 members at the club with at most 100 of them being female – only about 10 are active in and around the club.
"A lot of our stronger shooters are actually women and the way that shooting is going at the moment we should be looking at a really positive boost," Vella said.
"We're slowly breaking down that barrier of it being a 'men's club' which was around years ago and starting to create a more family friendly atmosphere.
"More ladies are starting to compete and a lot are coming down now with their family to watch."
Frankston Australian Clay Target Club has seen success recently with their female clay shooters as Laetisha Scanlan flew the Australian flag at the Gold Coast Commonwealth Games earlier this year.
Scanlan returned home with her second gold medal in the Women's trap and defended her gold medal honours from the 2014 Glasgow Commonwealth Games.
Vella said the success of Laetisha and other female shooters from the sport has "definitely helped with creating exposure" and that it's "really starting to create a brand."
The club is hoping through their recent success and with the help of the 'come and try' sessions that they can reach a 40 per cent female participation in membership, committee members, coaches and in competition to fall in line with the 2019 National sport participation goal.