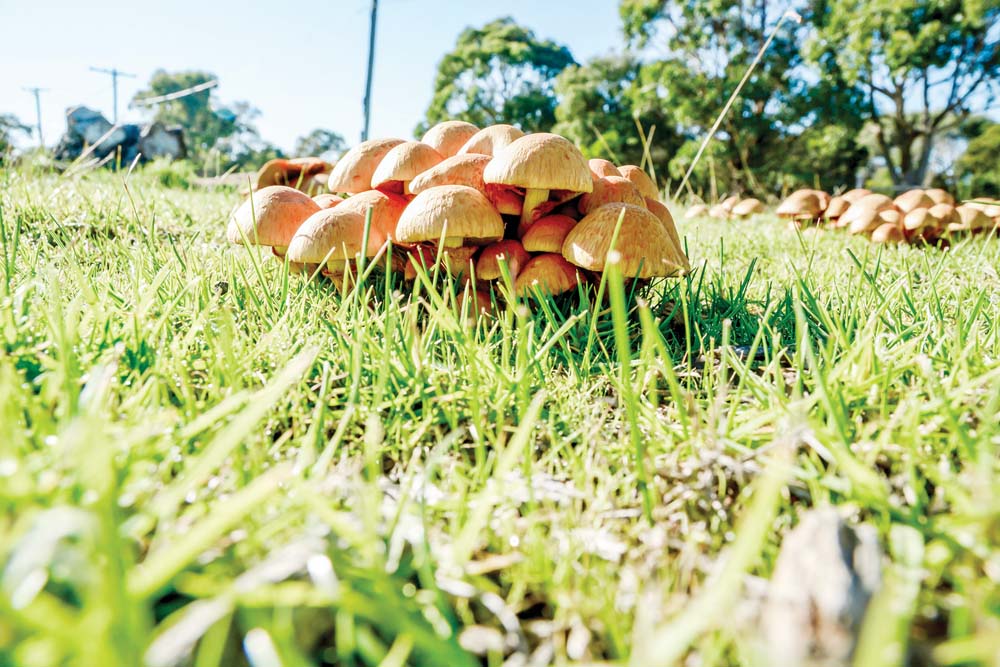 FRANKSTON and peninsula fungi-foragers are being advised to watch out for poisonous mushrooms springing up after recent rains.
Lisa Gray, of Somerville, said she found "loads" of deadly death cap mushrooms in her backyard last week – not long after her pet dog died of a heart attack. "It may be related," she said on social media.
Victoria's Chief Health Officer Professor Charles Guest said foragers risked picking up poisonous varieties which may appear similar to edible varieties.
The warning comes as winter rains encourage the growth of fungi in the still-warm earth.
Two of the most dangerous varieties are death cap fungus and the yellow staining mushroom. "The death cap is extremely toxic and responsible for 90 per cent of all mushroom poisoning deaths. Death can follow within 48 hours," Prof Guest said.
"Commercially-sold mushrooms are safe, [but] poisonings can occur when those gathering wild mushrooms pick up toxic species by mistake."
Anyone becoming ill after eating mushrooms should seek urgent medical attention and, if possible, take samples of the whole mushroom for identification.