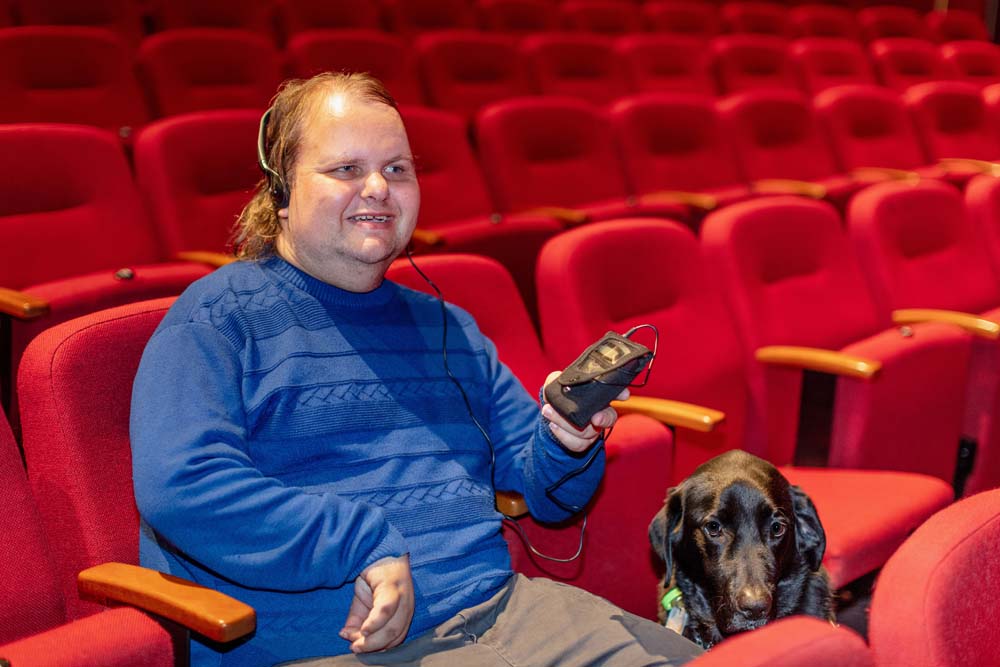 THEATREGOERS who are visually impaired will now be able to individually hear audio descriptions while watching selected shows at the Frankston Arts Centre.
The first audio described performance will take place this month when Ilbijerri Theatre Company's Which Way Home hits the stage.
Audience assistance receivers are available for loan at no extra charge for those with diminished hearing attending a performance at the FAC.
Some shows also have captions on a screen near the stage or Auslan signed translation.
"We are delighted to work with Description Victoria who will open up the full experience of attending the theatre to the visually impaired and people with other learning and physical disabilities," the mayor Cr Colin Hampton said.
The mayor said the audio description service is discreet so other theatregoers will not even be aware of its use.
"The talented audio describers providing the service sit in the venue's lighting booth, and provide live commentary during gaps in the dialogue, delivered live via a wireless transmission system that the patron using the service listens to."
The audio description service will be made available again in August, for Red Stitch Theatre's performance of Jurrasica.
See artscentre.frankston.vic.gov.au online or call the FAC Programming Team on 9784 1896 for more information.