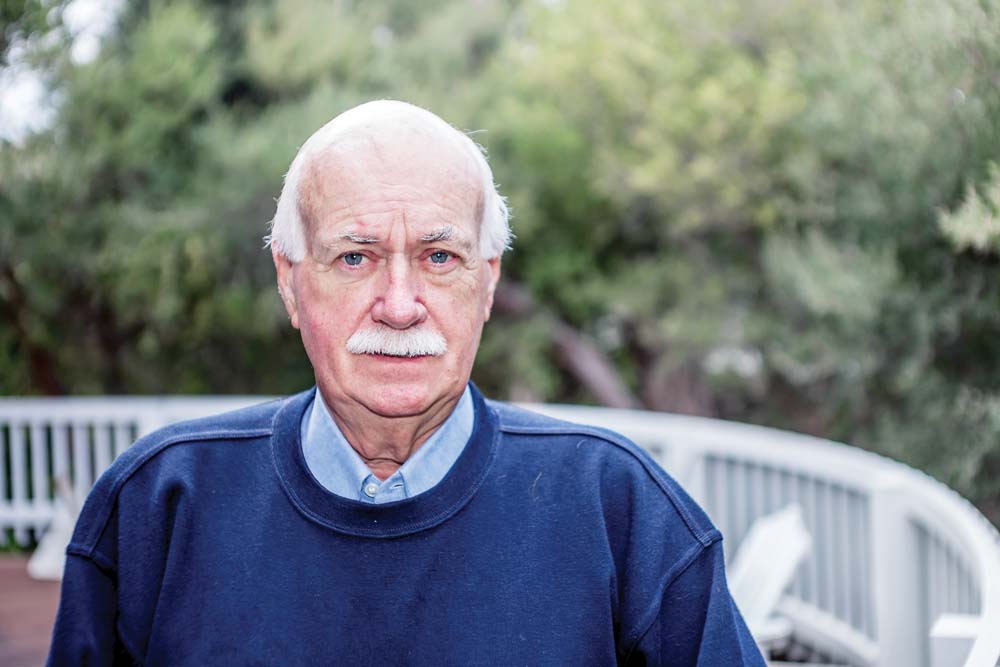 Trevor Douglas Martyn
General Division OAM
A PORTSEA resident who spent 50 years in the trucking industry has been awarded a medal in the general division OAM in the Queen's Birthday Honours.
Trevor Douglas Martyn said he was "amazed and proud to be considered" for the award for service to the road transport industry and to the community.
"Trevor has made an enormous and selfless contribution to the Australian transport industry over a highly-decorated career spanning more than 50 years," Victorian Transport Association CEO Peter Anderson said.
"He served on the executive council of the VTA 1998-2005, including four years as president from 2002-05."
Mr Anderson said he could "think of no one worthier and more deserving of an Order of Australia Medal than Trevor for his many services to the road transport industry and to the community".
"Trevor also served as a director and executive chair of the Australian Trucking Association from 2002-10 [which] underscored his commitment to the transport industry and brought about change and improvements to make the industry safer and more prosperous."
Mr Martyn also chaired the Driver Education Centre Australia (DECA), 2007-12, was president of the National Bulk Tanker Association and chaired the Global Air Ambulance for four years.
He was managing director of FBT Operations for 38 years from 1969-2007.
He is on the boards of several businesses and is chairman of residential aged care and disability services provider Mayflower, and director of Decoral Trust."
Mr Martyn has been a Rotarian for 35 years and is the past president of three Rotary clubs. He is now at Sorrento Rotary Club.
The keen sailor was vice commodore and also club captain and a past general committee member of Sorrento Sailing Couta Boat Club.
He is passionate about the issue of mental health and is a supporter of the Haven Foundation, which raises funds and provides housing for those with mental illness.
---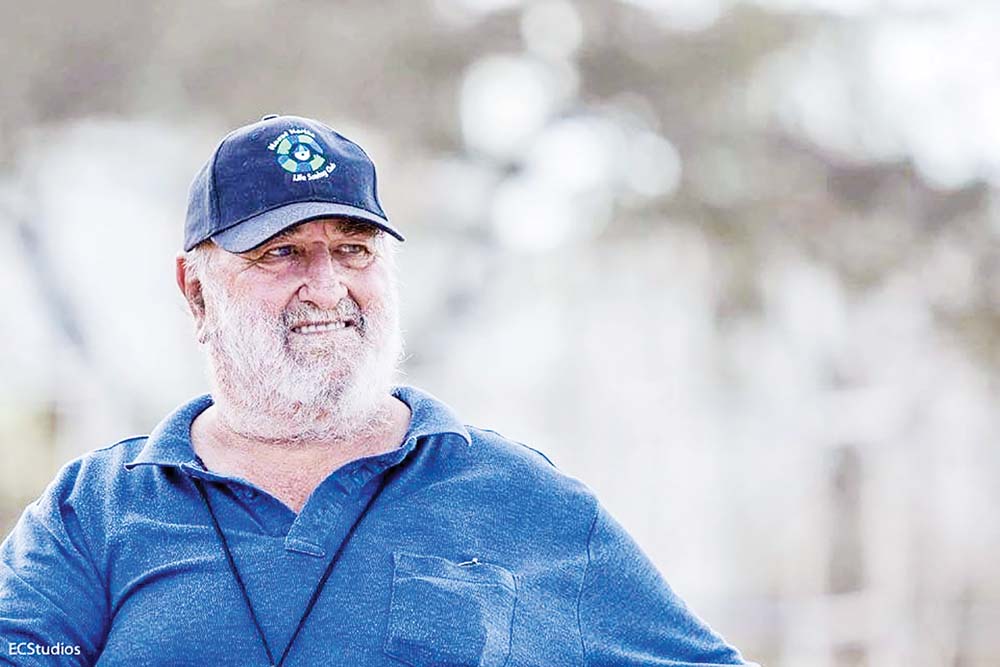 Geoffrey Walter Waters
General Division OAM
THE late Geoffrey Walter Waters, of Bittern, who died in August last year, has been honoured for his extensive services to surf lifesaving. Shortly before he died he was awarded Life Saving Victoria's Coach of the Year.
Mr Waters was rescue and resuscitation head coach at Mt Martha Life Saving Club, 2014-17, and at Anglesea Surf Life Saving Club, 2013-17. He was chair, Victorian Rescue and Resuscitation Panel, 1990-2017, and former president, captain, Hall of Fame member, and chief instructor at Pt Leo Surf Life Saving Club.
Mr Waters served in a range of roles with Surf Life Saving Victoria: member of the finance and recruiting committee, house competition, carnival venues, touring, Aquatic Sports Council and Board of Examiners, 1969-2001. He was superintendent of Life Saving Victoria, 1976-79. He was a former chief referee, chair of the Rescue and Resuscitation Panel, and secretary Life Saving Victoria Aquatic Sports Council.
Mr Waters was Coach of the Year, Life Saving Victoria, 2014-17, and inductee, Hall of Fame, Surf Life Saving Australia, 2017. He was made a life member of Life Saving Victoria, 2012, and received the President's Medal, Surf Life Saving Australia, 2007. Life Saving Victoria named a perpetual trophy after Mr Waters in recognition of his services.
---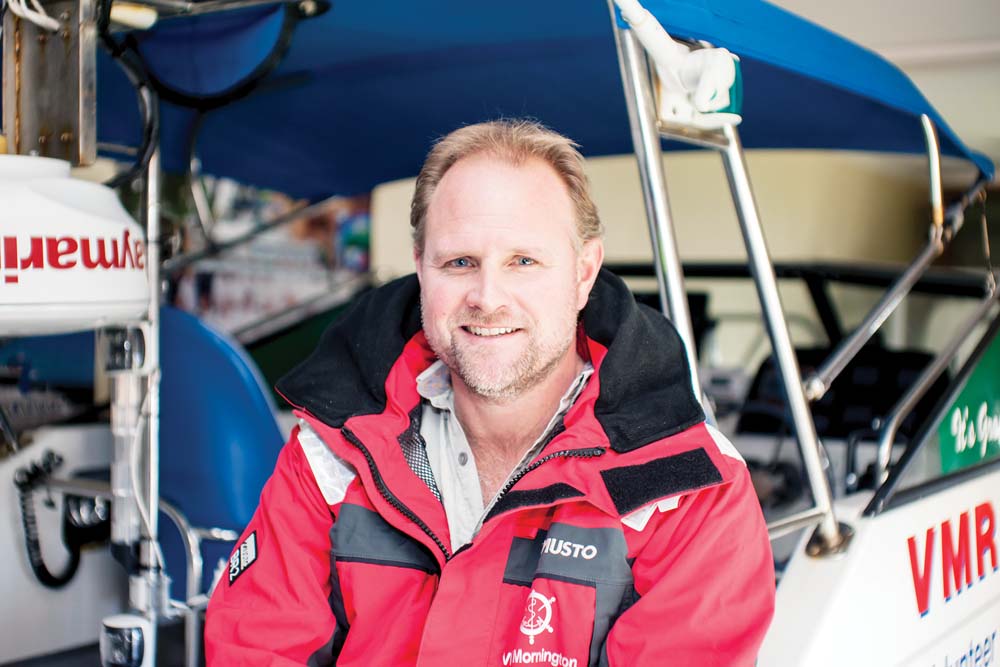 Sean Anthony Whelan
Emergency Services Medal
AN emergency services volunteer involved in more than 600 marine rescues, mostly in extreme conditions, Sean Anthony Whelan was awarded the Emergency Services Medal in the Queen's Birthday Honours.
Volunteer Marine Rescue's Sean Whelan, who is also a past recipient of the National Medal, received only the third ESM medal awarded this year.
Mr Whelan, of Mt Martha, has been a VMR member at Mornington for more than 20 years. As training officer he is said to have introduced innovative and interesting ways of presenting training sessions to members, and served on the VMR executive committee.
VMR's Tim Warner said the safety of his crew and the people in distress have always been paramount to Mr Whelan. "There are many people who owe their lives to Sean's contribution to Volunteer Marine Rescue in Victoria."
Mr Whelan said: "I am so very humbled by all of this, thank you and to all for the kind words. I feel I have grown up at VMR, joining at 22, to now at 43.
"I have been blessed to have worked alongside some truly great people, people who have been mentors to me not only in the skills of marine rescue but also in life.
"I know none of us at VMR do it for medals and I must say I feel a little awkward receiving this, so I attribute this recognition to the whole team that is VMR Mornington/Hastings: well done to you all."
Mr Whelan is the seventh VMR member to receive the ESM.
---
Peter Anthony Sallmann
General Division AM
PETER Anthony Sallmann, of Red Hill, was awarded an AM for "significant service to the legal profession as a leader and advisor to professional judicial organisations, and as an educator". He was born in 1949.
---
Brendan Robert Kincade
General Division OAM
A VIETNAM veteran has been awarded a Medal in the General Division OAM in the Queen's Birthday Honours for service to veterans and their families.
Brendan Kincade, 71, now lives in a lifestyle village in Hastings but the former Frankston and Somerville resident keeps in touch with comrades across the Frankston region thanks to his role as vice-president of the Vietnam Veterans Association of Australia and volunteering with the Rotary Club of Frankston Sunrise.
Mr Kincade said he was surprised when he found out he was nominated for an OAM.
"I do things for other people because I can — not for recognition or reward. I do it because I can do it."
"I'm a bit embarrassed because I didn't expect it, that's for sure."
The former funeral director said the Vietnam Veterans Association "looks after" those who served and he said 45 per cent of all Vietnam veterans live in Victoria.
"We keep trying to better the conditions for Vietnam veterans, making sure they're being looked after by carers, by the government, and if they're struggling with anything we'll go into bat for them."
Mr Kincade was conscripted in 1967 and served as an infantry rifleman in Vietnam in 1968 before returning in 1969.
"I did my time there and still retain the friendships that I made in the army. We enjoy our brotherhood together."
He still also enjoys visiting schools across the state to talk to pupils about Australia's wartime history, describing it as "therapeutic".
---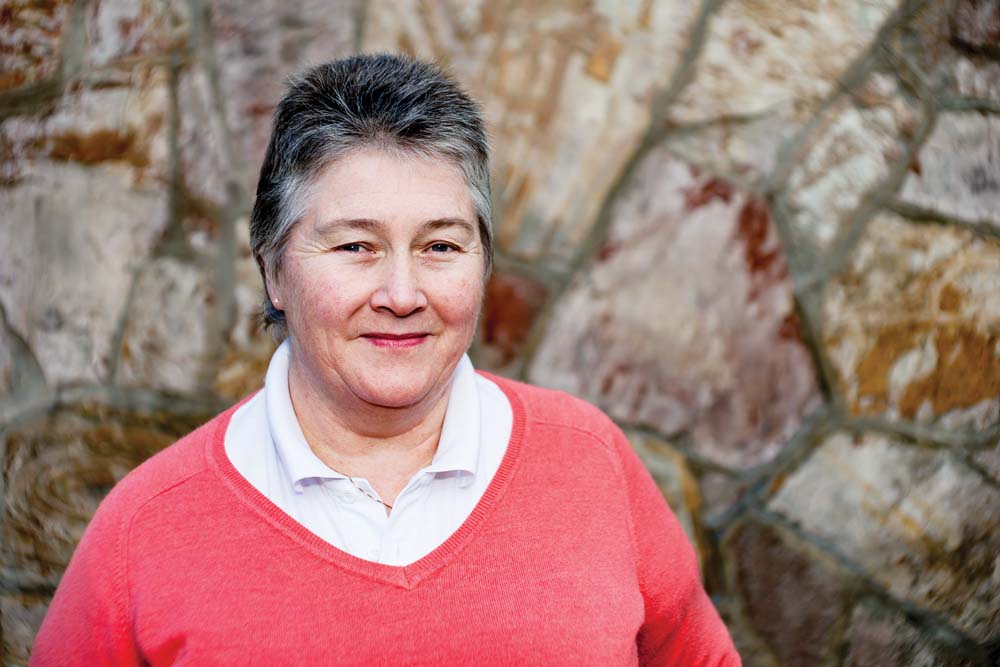 Cheryl Lynne Myers
General Division OAM
A LIFETIME Frankston resident who helps war veterans' families has been awarded a Medal in the General Division OAM in the Queen's Birthday Honours.
Cheryl Myers, 56, was awarded the OAM for service to veterans and their families.
She is president of the Frankston and District Partners of Veterans Association of Australia and office holder at the Vietnam Veterans Association of Australia and the Frankston sub-branch of the RSL.
Husband Les is a Vietnam veteran wounded in war.
Mrs Myers said she got involved in the peacetime activity of helping veterans' families after Les retired due to his war wounds.
"I got involved in volunteering and drive the RSL bus three or four times a week," she said.
"I enjoy so much taking them out, especially the ex-servicewomen who have served and can take a joke and have a good sense of humour. I just love it."
Mrs Myers' drive to help others was also fostered when she and Les owned a driving school for several years.
She said most of the learners she took out on the roads were "middle-aged ladies".
"Mature people are the best to teach because they want to learn to drive, not just to pass the test."
Mrs Myers was named 2018 Frankston City Citizen of the Year by Frankston Council in January.
She described both awards as "a great honour".
---
Robert William Kilby
General Division OAM
FRANKSTON resident Robert Kilby, 86, was awarded a Medal in the General Division OAM in the Queen's Birthday Honours for service to youth with a disability through education initiatives.
Mr Kilby was recognised for his help in establishing and operating the Burwood East Special Developmental School.
He said he got involved in 1984 while living in the area as the school "was getting built".
Such is Mr Kilby's enthusiasm for helping children with disabilities in education, he returned to the school committee in 2007 after a break and is still involved.
He praised the passion of the teachers at the school.
"They do it very cheerfully and with great enthusiasm," Mr Kilby said.
"I admire the parents and the staff and that's why I'm still involved."
---
Pauline Nellie McLaughlin
General Division OAM
FRANKSTON South resident Pauline McLaughlin was awarded a Medal in the General Division OAM in the Queen's Birthday Honours for service to community health, particularly palliative care.
Mrs McLaughlin is a volunteer in the "Sunrise" bereavement program and has been a client care volunteer at Peninsula Home Hospice since 1986.
Pictures: Yanni