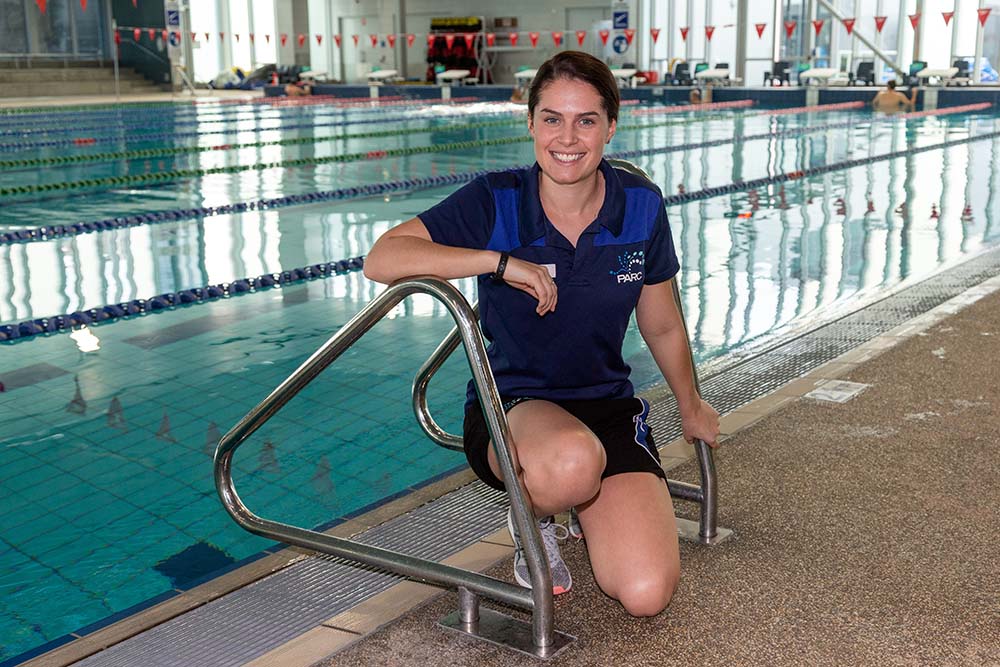 A FRANKSTON swim teacher has been named the state's Swim Teacher of the Year.
Tabitha Cauchy, a swim teacher at the Peninsula Aquatic and Recreation Centre (PARC), won the 2018 Swim Teacher of the Year award at the Aquatic and Recreation Victoria (ARV) awards.
The Pines Forest Aquatic Centre in Frankston North also picked up an award, winning the Facility Management Award (Seasonal) category at the ARV awards.
Frankston mayor Cr Colin Hampton praised council-owned subsidiary Peninsula Leisure for its success in growing attendance numbers at both the PARC and the Pines Forest Aquatic Centre.
"Frankston is proud to be home to two of the only aquatic and recreation facilities in Victoria which return a profit. Most centres operate at a loss every year," he said.
"Attendance is up at the Pines Forest Aquatic Centre, with the pool experiencing a 56 percent growth over the last two seasons.
"In September 2015, council appointed Peninsula Leisure as the managers of the Pines Forest Aquatic Centre. Since taking over, they have reduced entry prices and improved the quality of offerings at the centre. The results speak for themselves.
"Visitor numbers overall have exceeded expectations. I congratulate Peninsula Leisure's board, chaired by Roseanne Healy, and CEO Tim Gledhill, for doing an outstanding job running the programs and creating a welcoming and inclusive environment for all abilities."
Since opening in September 2014, the PARC has been recognised at the ARV Awards for its high-quality swimming instructors on three occasions.