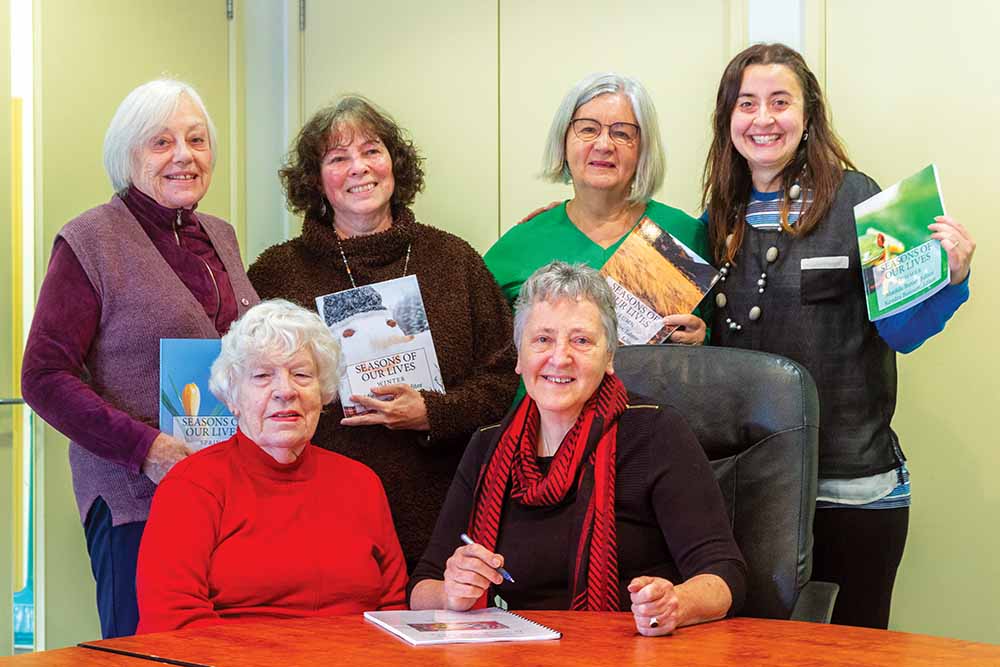 EVERY story has an ending but another tale is always about to begin.
That's certainly the case for writer Mairi Neil who closed the book on 20 years as founder of the Mordialloc Writers' Group when she headed back to birth country Scotland for a break last year.
On her return teaching the write stuff to others has seen a new chapter open up at Longbeach Place neighbourhood house in Chelsea.
It's all about broadening horizons and spreading the word about people's lives and experiences, according to Ms Neil.
She says the world is changing rapidly and everyone, no matter who they are, is an example of living history to document for future generations.
"We've all had an interesting life. We've all got different stories to tell," she said.
The 2016 Kingston Citizen of the Year encourages people to write memoirs, family stories and poetry at Long Beach Place.
"You get a taste of all types of writing."
Ms Neal said stories nowadays can be read by the widest readership in world history.
"In the digital age, the world is your oyster … you never know who's going to pick up your story."
The wider readership is something Ms Neil has become aware of when her story From Guising to Galoshens about Halloween celebrations in Scotland was published with her permission in an American anthology entitled Seasons of Our Lives.
Guising in Scotland is the custom of dressing up in costumes and masks and visiting other people's homes on Halloween to "trick or treat".
Ms Neil says her weekly classes at Longbeach Place are open to all budding and longtime writers.
"Most of the people who come to my classes are older people who want to write about their lives or flex creative muscles suppressed through the busyness of life, work, and raising families," she said.
As for Ms Neil, she is keeping writing busy by working on a novel set in Mordialloc and penning her Up The Creek With a Pen blog.
"I've been plugging away, encouraging people to tell their stories for two decades now and with the rapid technological changes the importance of recording how life is now and how it used to be is perhaps more important than ever."
Writing classes are held weekly at Longbeach Place, 15 Chelsea Road, Chelsea on Monday afternoons and a collected anthology is produced each semester. See longbeachplace.org.au or call 9776 1386 for more information.
First published in the Chelsea Mordialloc Mentone News – 4 July 2018