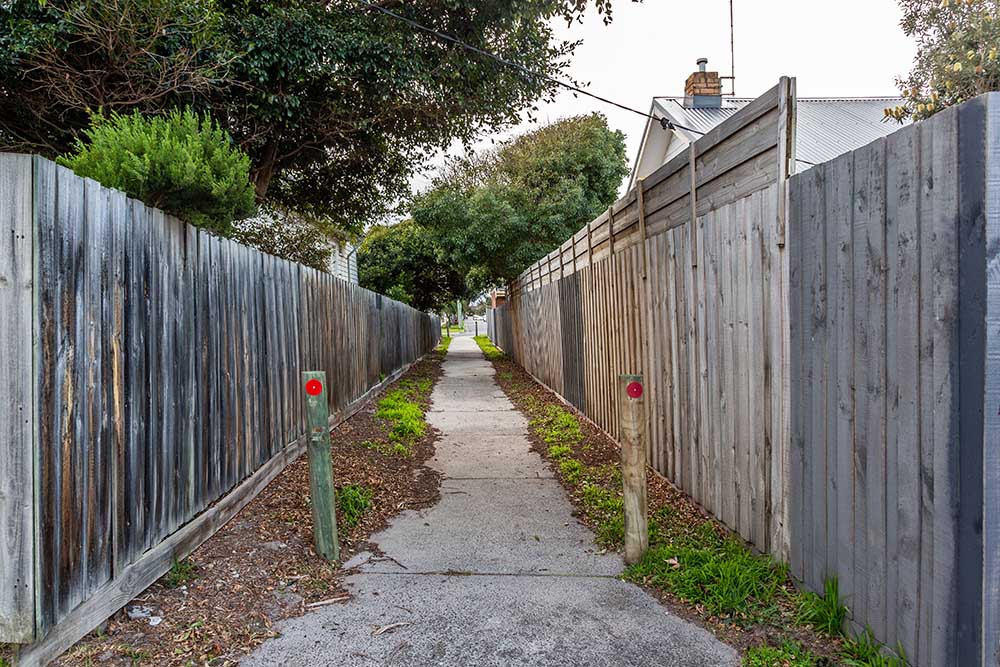 FRUSTRATED Edithvale residents are imploring Kingston Council to close a laneway to public use and misuse.
South Ward councillor Tamsin Bearsley tabled a petition from "about 20 residents" in the Northcliffe Road area who are fed up with anti-social behaviour in a publicly accessible laneway impacting on neighbours.
"Over the years, they've had a lot of issues but it seems to have been escalating in terms of this space being used for recreational drug use," Cr Bearsley said at the latest public council meeting on 25 June.
She said vandalism, graffiti and smashed bottles are a regular occurrence in the laneway and neighbours are concerned about their families.
"Recently they've had syringes thrown over their back fences where young children play so this has become a real safety issue."
Cr Bearsley said that while council wants to ensure as many areas in the municipality are accessible, public safety is paramount.
The residents' petition was tabled at the meeting for council CEO John Nevins to give a response.
First published in the Chelsea Mordialloc Mentone News – 18 July 2018