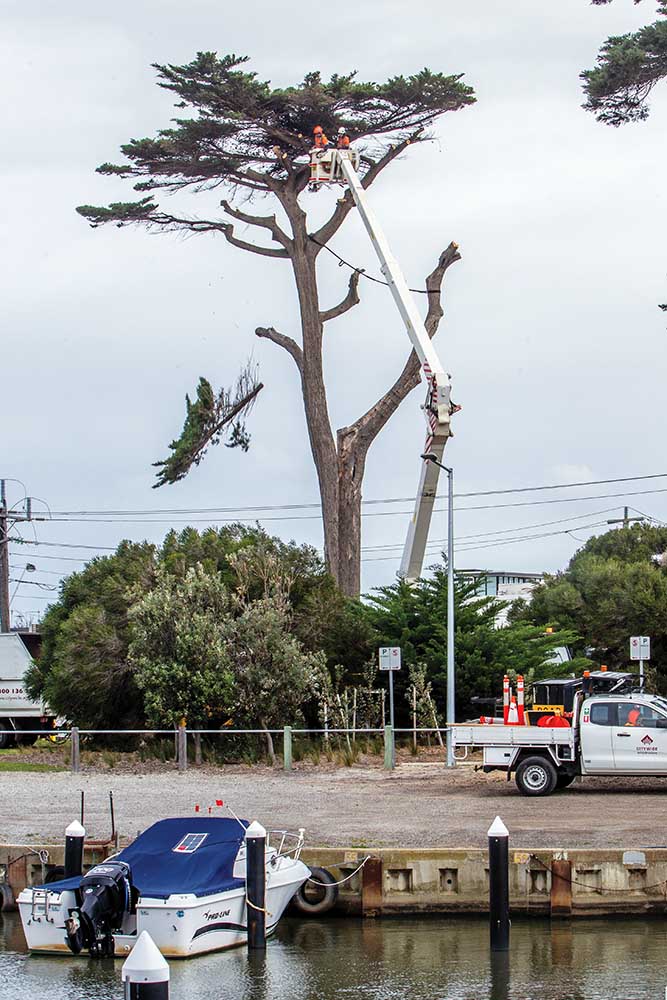 A TREE that stood tall for a century in Mordialloc's Attenborough Park has been felled but Kingston Council says the mature cypress tree could not be saved.
Park visitors were dismayed to see the giant tree be cut down but council says its demise was unavoidable.
Council city assets and environment general manager Daniel Freer said the tree was cut down for public safety reasons despite being registered on Kingston's significant tree register.
"Council sought two separate independent reports on the health of the tree, which included taking a specialised X-ray of the tree interior," Mr Freer said.
"The tree, which is over 100 years old and listed on Kingston's significant tree register, had significant decay in the base which caused a significant public safety concern as the tree was at risk of falling over.
"Unfortunately the only way to protect the public was by removing the tree."
Mr Freer said council had installed signs in the park over the past few weeks to let people know the tree needed to be removed.
He said council park teams will plant coastal banksia trees in the area and may also replant a cypress species.
First published in the Chelsea Mordialloc Mentone News – 22 August 2018