KINGSTON Council held a special meeting on 17 September to unanimously vote to abandon the planning scheme amendment to rezone Peninsula Kingswood Golf Course.
The meeting was well attended by supporters of maintaining the land, who applauded as each councillor publicly expressed their opposition to the development by ASRP1.
The plan was to subdivide the land and build a little under 800 residential dwellings.
Over 8,000 submissions were made to council regarding the development, the majority in opposition.
"The overwhelming majority of submissions opposed the proposed rezoning and construction of hundreds of homes on the former golf course. Councillors want the community to know that we have read their submissions and we have heard them," Kingston mayor Cr Steve Staikos said.
ASRP1 Kingswood senior development manager Anna Martiniello said "we accept the decision of Kingston Council and understand that the project, in its current form, cannot proceed."
"We will take time to consider our options, however we don't plan to re-submit our proposal in its current form, or in the near future."
Ms Martiniello said the both the owner and project team wish to pursue a constructive relationship with council and the local community.
ASRP1 takes possession of the 54-hectare Kingswood site on 31 January. The land was purchased for $125 million in 2014.
Kevin Poulter, secretary of the Save Kingswood Group, said that "this ghetto plan is without precedent. There's nothing like it in a unique village like ours, and there is no net benefit for Dingley Village".
"It had the capability to destroy an entire Village character and affect nearly 10,000 resident's quality of life. They had no right to build. About 130 existing homes would suddenly have overshadowing and two storey buildings overlooking their backyards," he said.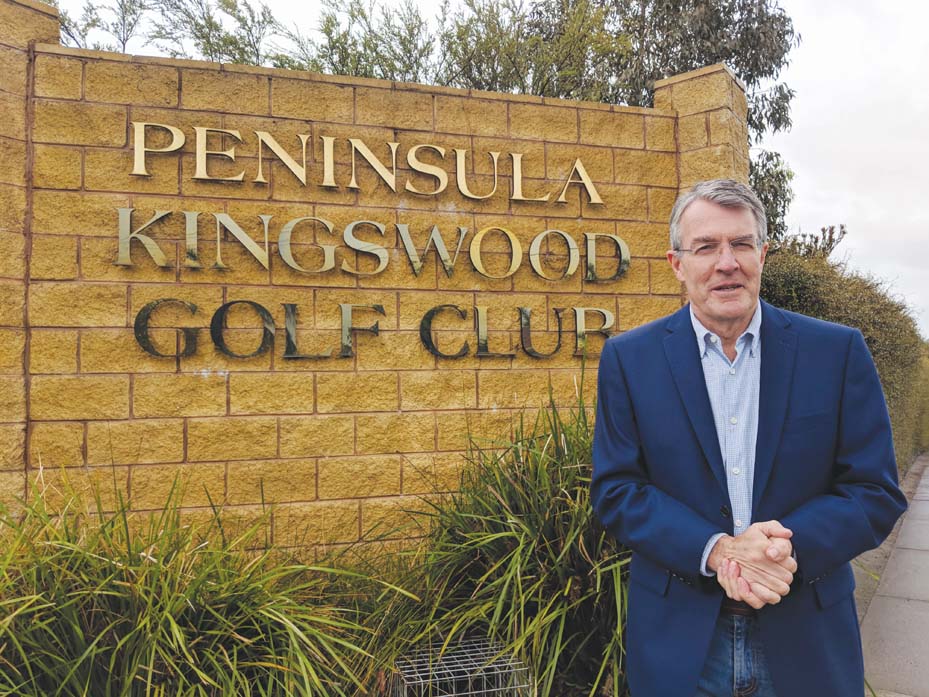 Isaacs MP Mark Dreyfus has been a prominent voice among those opposing redevelopment of the course. He expressed his delight that council had voted to abandon the development.
"The proposal to convert the Kingswood Golf Course into around 800 residential dwellings never met community expectations and has got what it deserves," Mr Dreyfus said.
"Special use zones are intended for just that, special use, not large-scale residential development. It is good that the City of Kingston has abandoned this proposed planning scheme amendment. I now call on the owners of the Peninsula Kingswood Golf Course to reconsider their intentions with the best interests of the Dingley Village community in mind.
"Thousands of people have chosen to make Dingley Village their home because of the open space that this community offers. I will continue to fight on behalf of Dingley Village residents to make sure that their village retains the open space that makes it special."
Now council has made their decision, the final say will come down to planning minister Richard Wynne MP.
First published in the Chelsea Mordialloc Mentone News – 24 October 2018