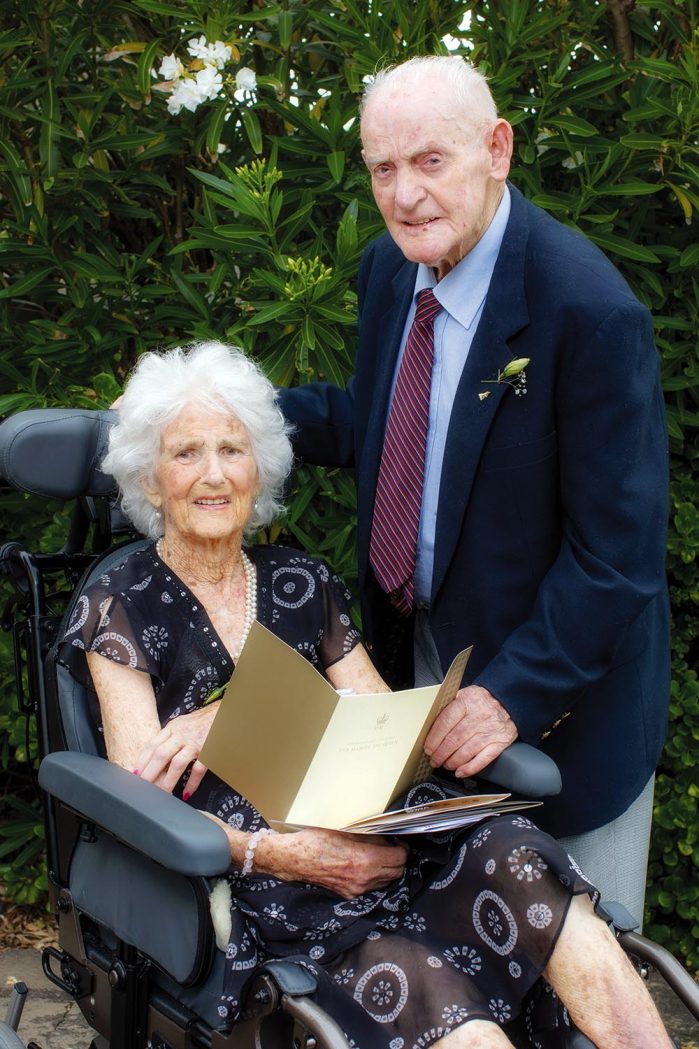 BONBEACH couple Reginald and Joyce Musgrove celebrated their 70th anniversary on 22 January.
The two were married at Chelsea Congregational Church in 1949, and have been together ever since.
Mr Musgrove (90) and Mrs Musgrove (89) have lived in the Chelsea area for their entire lives.
Their daughter Kaye Musgrove said "they met when they were about 15 years old, Mum used to babysit Dad's nephew."
"They went out on their first date when they were 15, it was a double date with friends. Dad actually ended up asking if they could swap dates, and that's how he ended up with Mum. They still even see their friend Marie they went on that double date with after all these years."
Ms Musgrove has moved in with her parents to care for them, and is currently helping her father write his memoir. She said her parents were "local icons".
"Dad was actually born in Chelsea. They live in Bonbeach, he was born in Chelsea and lived there all his life. He's owned shops and been a butcher for nearly 60 years.
"They had three children, and have four grandchildren, Stephen, Amanda, Glenn, and Liam. They also have two step-grandchildren, five great-grandchildren, and four step-great-grandchildren."
Ms Musgrove said the key to her parent's long marriage was that "they stay loving. Dad came from 15 kids, so he was brought up with a lot of love."
The Musgroves received a letter from the Prime Minister and the Queen congratulating them.
First published in the Chelsea Mordialloc Mentone News – 30 January 2019