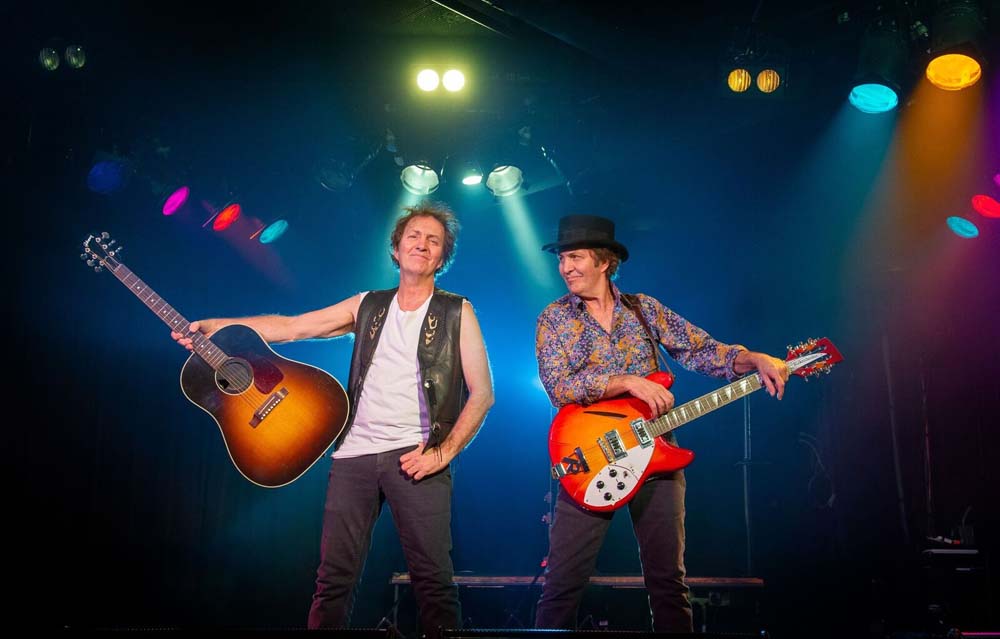 IT was February 1986; Tyson was the heavyweight champ, Reagan was president, but the real action was at Kooyong…the night Tom Petty supported Bob Dylan. Re-live that incredible line up at The Bob Dylan and Tom Petty Show, and rock out to Running Down a Dream, American Girl, Don't Come Around Here No More, The Waiting, Refugee, Like a Rolling Stone, All Along the Watchtower, Hard Rain, Tombstone Blues, House of the Rising Sun and many other classic Dylan-Petty hits.
"32 years on, and people still refer to the True Confessions Tour as one of the most remarkable gigs they've ever been to – it holds legendary status," says creator of the show Jeff Jenkins. "Wanting to create a new show, we asked ourselves, how do we top the success we've had with DYLANesque: The Bob Dylan Story? And the answer was obvious – you add another rock legend or two into the mix."
Bob Dylan and Tom Petty made history when they joined forces for one of the greatest concerts of all time, on their True Confessions Tour in 1986. Taking inspiration from these concerts, singer Jeff Jenkins opens the show as Tom Petty, with backing band The Heartbreakers, and Sarah Highgate as Stevie Nicks. He then performs a short solo set as Dylan and brings the band and Stevie Nicks back out for the final set of rocking Dylan songs.
This show is a part of the Frankston Music Festival and will be performed at Frankston Arts Centre on Saturday 27 April, 8pm.
Tickets are $27-$59 and can be booked online on thefac.com.au, over the phone on 03 9784 1060 or in person at 27-37 Davey Street, Frankston.