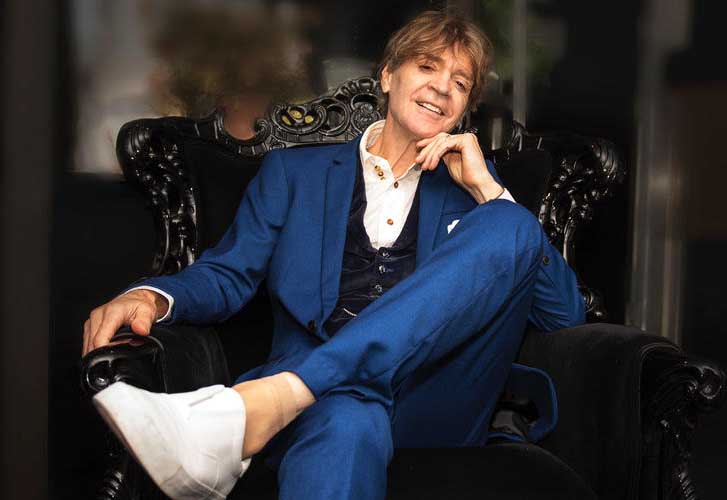 THE 3rd Frankston Music festival has its headquarters at Frankston Arts Centre and features over 63 performances supported by 25 live venues and 13 community groups across greater Frankston – it finishes on 4th May.
Festival Director Robert Thurley believes that this community-based initiative will truly showcase Frankston's diverse and vibrant live music scene and further connect our amazing community. The Festival offers patrons high quality live music across many genres from Folk, Jazz, Boogie Woogie, Blues, Rock, Big Band, Country Rock etc through to Classical at a range of price points and affordability (many free). Most venues offer outstanding local settings, great food, refreshments and hospitality-a great experience is assured.
Pre-festival promotions have already kicked off with a packed house for Both Sides Now – a double header featuring a tribute to Joni Mitchell plus a thought-provoking Community Forum with new resident Rev. Tim Costello. The Ten Stories of Frankston – a free Historical Exhibition is open in the Arts Centre until 4th May – take your family and learn more about your community.
Free street concerts in Wells Street after Easter lead up to a grand Gala Opening Night at Frankston Arts Centre on Friday 26th headlined by Bowie Unzipped. Jeff Duff is hailed by Molly Meldrum as "one of the greatest entertainers Australia has produced". Duffo will explain his remarkable parallel existence with Bowie -the show was acknowledged by Bowie -this night will be one to remember.
Other interstate acts in town will be Russell Morris, Jan Preston Andy Firth and Peter Uppman-please welcome them and all visiting musicians,
Get your Melbourne based friends and family to come on down and visit Frankston over the festival and take in some of the great gigs. On Super Sunday, 28th April, patrons pulling in on the Blues Express will have a choice of 16 live music shows across the city.
For further information and tickets check out our website at www.frankstonmusicfestival.org