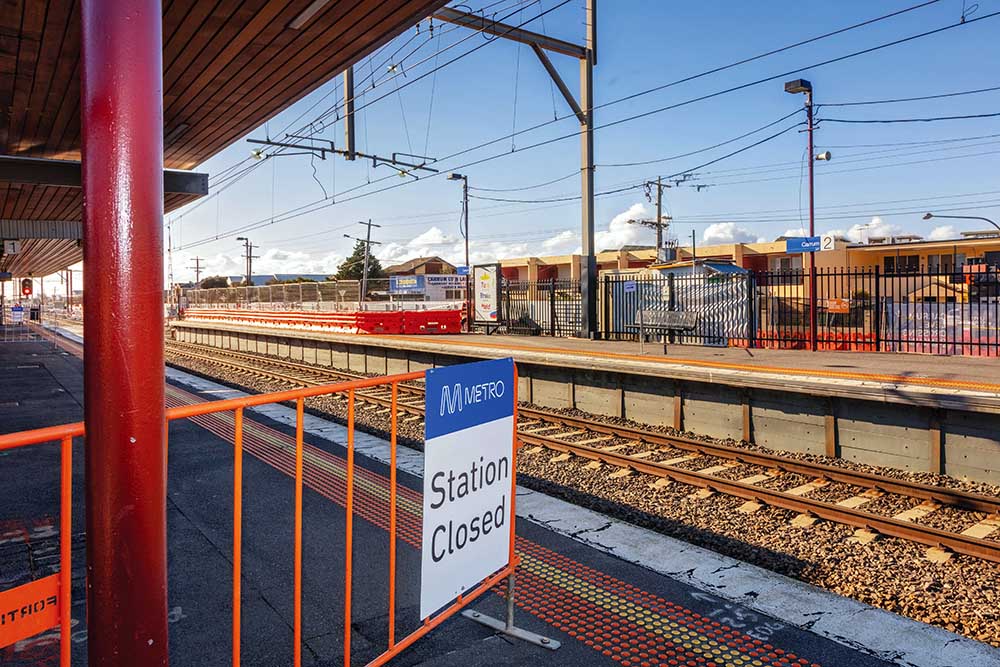 CARRUM train station closed this weekend, 6 July, to allow for work on a new rail bridge and station. It is not expected to reopen until early 2020.
Trains will run express through the station on a temporary rail track. Shuttle buses will run between Seaford and Bonbeach stations.
Carrum MP Sonya Kilkenny thanked employees at the station on social media.
"Thank you to all the wonderful rail and customer staff who've looked after the thousands and thousands of passengers who've travelled through here since 1882," she said.
"The Carrum crew will relocate to other stations until they return early next year to a bigger, better and brighter Carrum Station, in its new spot opposite ALDI. Until then trains will run express from Bonbeach to Seaford on the new temporary track. Passengers wishing to catch the train from Carrum will need to catch the shuttle bus."
First published in the Chelsea Mordialloc Mentone News – 10 July 2019