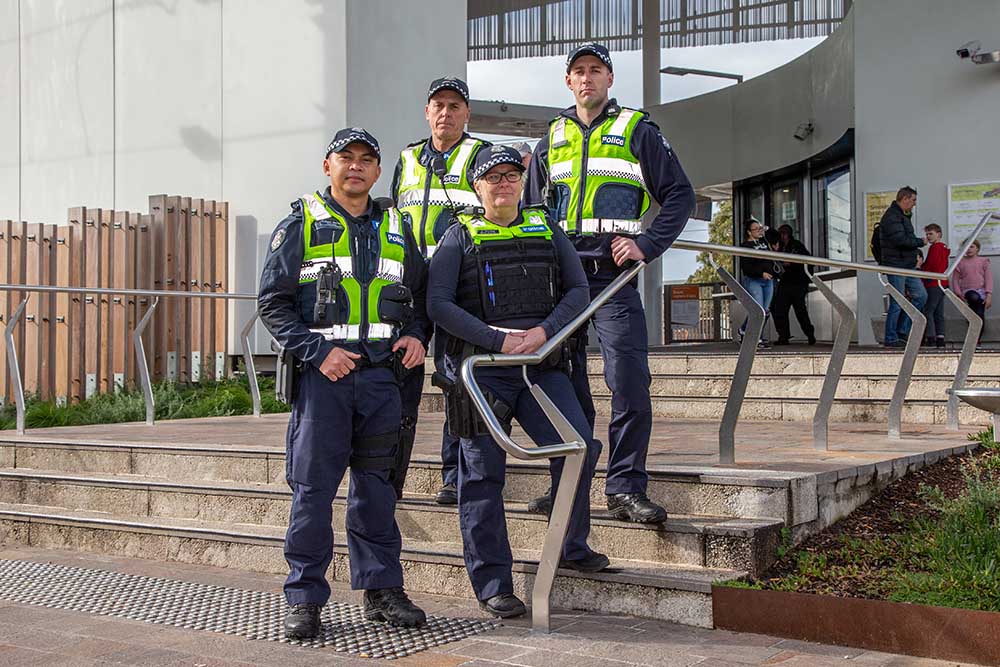 AN increased police presence has been seen in the Frankston CBD and at Bayside Shopping Centre during the school holidays to put a stop to "anti-social behaviour".
The Frankston Police operation kicked off on 11 July. The operation sees a visible police presence across the area to deter people from getting into trouble.
Acting Sergeant Julia Starkey said the operation begun in an effort to make people feel safer in their community.
"This operation is in response to a general community response. They were feeling unsafe around the CBD in relation to anti-social behaviour. Young people had been behaving poorly around Bayside Shopping Centre food court and the railway station," Acting Sergeant Starkey said.
"We're going to have a high visibility saturated police presence over several days in coming weeks, involving uniform members and transit members."
Acting Sergeant Starkey said it was decided that the increased police presence was needed after discussions with "local retailers in the area, council, and the security at Bayside."
"We want to let the people causing trouble know that members of the community deserve to feel safe to go about their daily behaviours," she said.
The operation will run on four days. It ran on 11 June and 12 June.
The move follows an increased push by Frankston Police to give the community a say about their concerns. They recently invited members of the public to join the Frankston First Community Network to discuss local crime issues. They held their launch event on 26 June.
Frankston local area commander Inspector Paul Cripps said the network aimed to "bring together community leaders from across Frankston."
"Through the Frankston First Community Network we aim to build on the strong relationships police have with our wonderfully diverse community," Inspector Cripps said.
"This is a great opportunity to interact with your local police, gain a greater understanding of other community groups and have an impact on issues which affect the Frankston community."