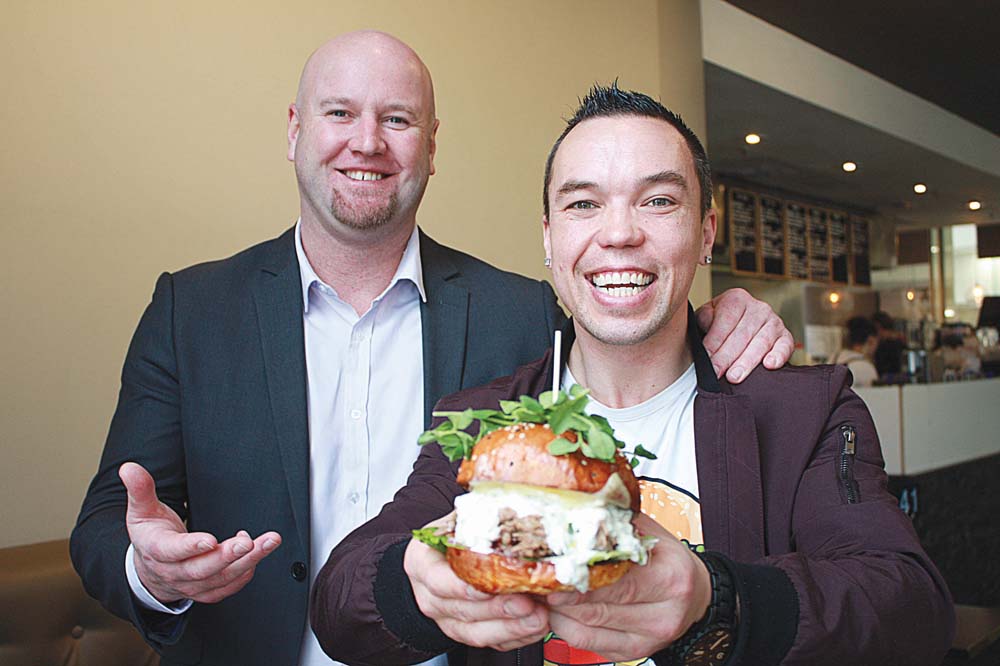 THE battle is on to determine Frankston's ultimate burger.
The inaugural Burger Off challenge will kick off this August, with local cafes and restaurants set to vie for the honour of having Frankston's most delicious burger.
A list of eligible sandwiches can be seen at burgeroff.com.au. Keen burger enthusiasts can also use the website to cast their votes.
The mayor Michael O'Reilly said "who will have the best burger in Frankston? Your vote decides."
"There's a burger for every day of August competing for the ultimate Burger Off bragging rights. Each restaurant or café has created a burger especially for the Burger Off competition," he said.
"Make sure you visit as many participating restaurants and cafes as possible, purchase their special Burger Off creation and rate it via the Burger Off website."
One burger enthusiast keen to get involved is Frankston based competitive eater and Australian Ninja Warrior competitor Riley Murphy.
"The challenge has been set and it's a huge commitment to get around and eat every burger across Frankston City during Burger Off, but if anyone can do it, it's me," he said.
"I've had a sneak peek at some of the Burger Off creations and I can't wait to get my mouth around them.
"Find your burger, chomp it down and make your vote count. At the end of August one venue will be crowned the ultimate burger champion and we'll find out exactly who has the best burger in all the south east."
Follow @burgeroff_franskton on Instagram to see more.
Voting for the competition closes 8 September.