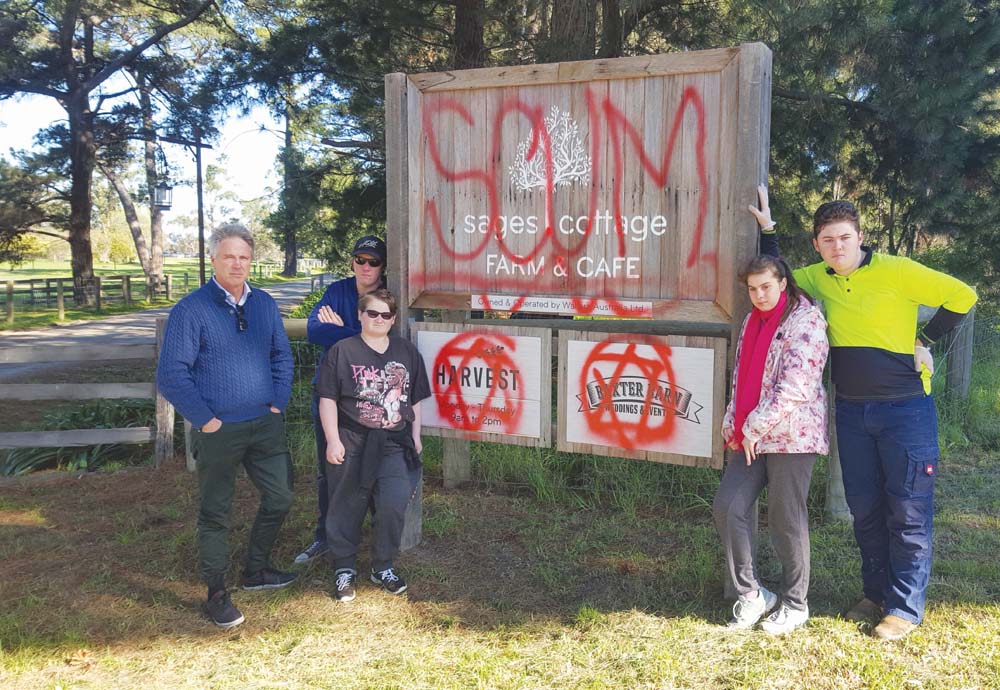 WALLARA clients at Sages Cottage were "devastated" to see the sign at their front gate defaced with graffiti last week.
Wallara Australia hosts programs for people with disabilities at the Baxter site. CEO Phil Hayes-Brown said that clients at Sages Cottage were "puzzled, distressed, and upset" about their sign being defaced.
"Our clients there take a lot of pride in the place. They are very proud of the farm, and have a sense of ownership around it," he said.
"The farm is increasingly popular, and we get lots of inquiries about it. We'd been planning to put up some buildings at the place, and all that seems very contrary to someone defacing signs out the front. We're a not for profit, and we have to incur expense to fix that.
"Our clients open their arms and doors to the community, it's all at odds with someone vandalising the sign."
Wallara client Corey Paten, from Langwarrin, said "I'm sad and disappointed. It shouldn't happen here."
Leah Cafarella from Mount Martha said "it made me feel sad, it's not nice that people do that to our things."