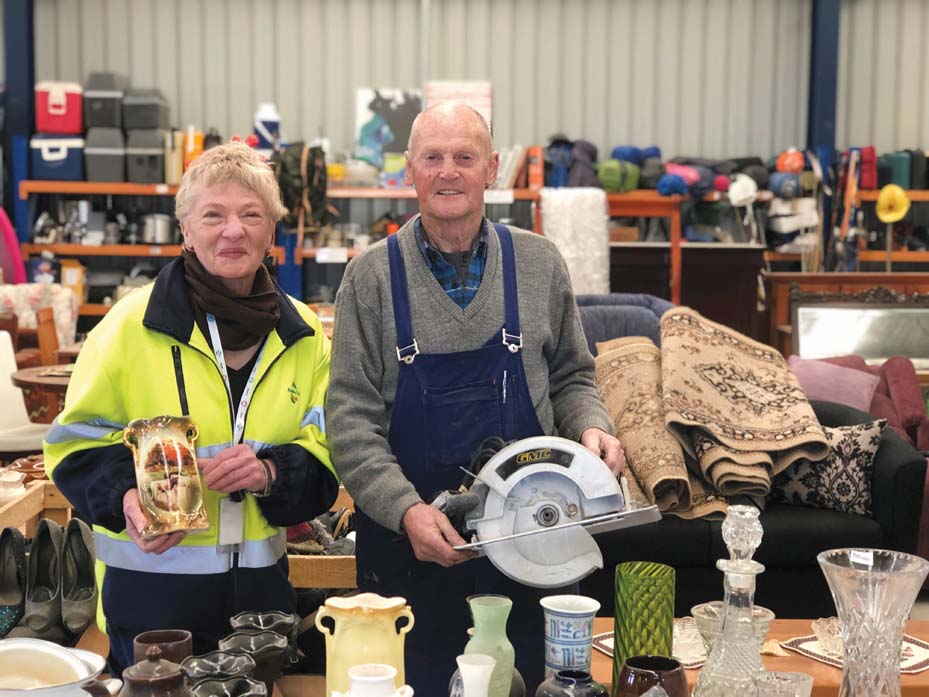 PRE-REGISTRATIONS have opened to take part in the 2019 Garage Sale Trail.
The trail, which takes place in October, is an annual event which encourages residents to reuse their items and reduce waste by hosting and attending garage sales.
The Frankston Treasure Chest at the Frankston Regional Recycling and Recovery Centre hosted a sale for the trail last year. The centre's gatehouse operator Di Shingles said "it's a brilliant event and will stop a lot of reusable items from entering landfill. We often find ourselves drowning in possessions we don't use anymore, so we end up throwing them out with little thought about where they end up."
"It's important to remember that your unwanted items could be a treasure for someone else. Not everything has to end up in landfill," she said.
Langwarrin resident John Stoermer said "I come to the Treasure Chest every day to see what I can find and there's always little hidden gems to be found."
Frankston mayor Michael O'Reilly said "whether you're a household, a student, community group, a whole street, school or even a local business, you can fundraise for a cause or make yourself a few extra dollars."
"This is council's second Garage Sale Trail, last year taking an outstanding achievement award for its involvement and ranking 12 out of 150 councils participating," he said.
"We had a mammoth 213 garage sale events registered in Frankston City last year with 5,802 people taking part equating to 531 kilograms of items being reused and saved from landfill per event."
Registrations at garagesaletrail.com.au