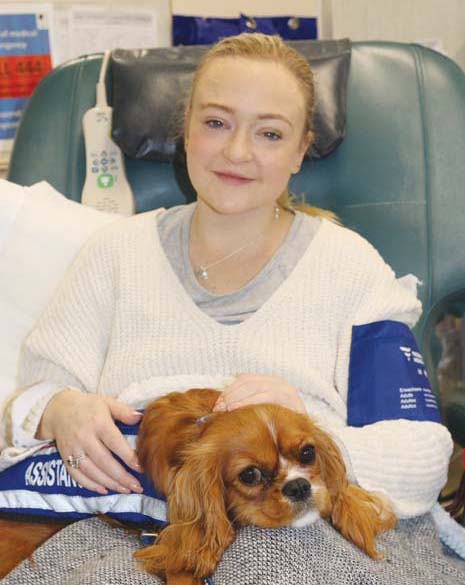 HAVING dialysis treatments three times a week isn't easy, but an assistance dog can help make it a little less rough.
Elle Heuch, a 28-year-old Frankston South resident, started dialysis treatment at the Frankston Haemodialysis Unit last year when her kidneys started to fail. The treatment proved to be a difficult time for Ms Heuch.
"I have type 1 diabetes so that caused my kidney failure," Ms Heuch said.
"I'd had kidney disease for about four years when my kidneys started to fail in May last year. It was terrifying, the scariest thing that has happened to me and a lot of things have happened in my life.
"I haven't had the easiest time on dialysis, I used to get side effects like migraines, though the symptoms have cleared up a lot after adjustments to my treatment. Having dialysis also caused my anxiety to go pretty high."
To help Ms Heuch with her treatment, her family and friends raised money to bring assistance dog Lady into her life.
Ms Heuch said the cavalier king charles spaniel, who has just recently celebrated her first birthday, was a huge help.
"Dogs can smell the stress pheromones that humans release. When I'm having an anxiety attack Lady jumps on my lap and sits there and won't get off until I physically stand up. She's very calming,"
Ms Heuch is on the waiting list for a kidney and pancreas transplant. She thanked the Peninsula Health staff for the work during her treatment.
"The care is amazing, everyone is really lovely. They know that you aren't always going to be having a good day. When you are having your bad days they are really great."