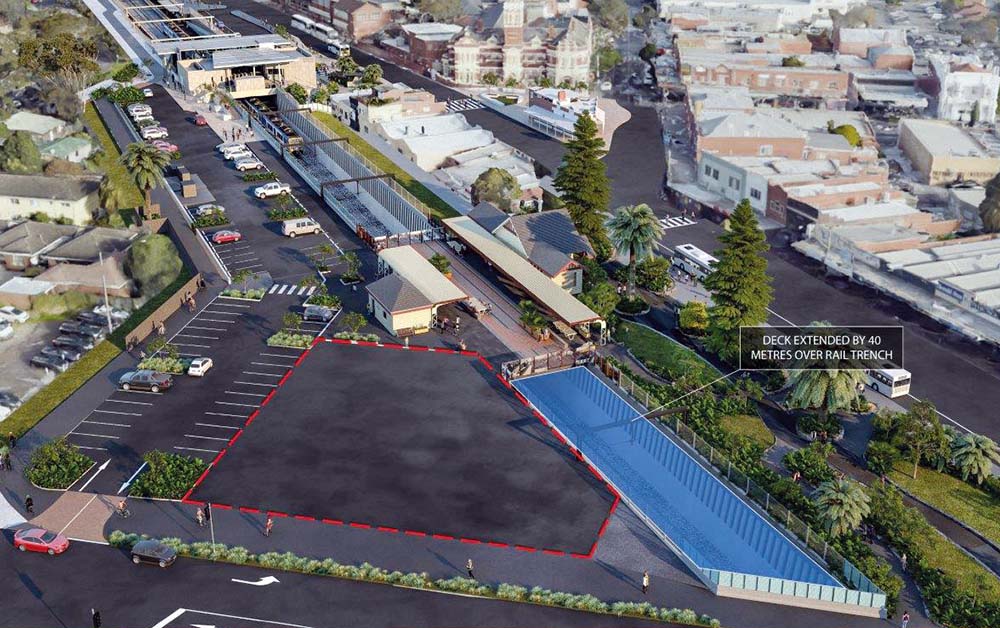 KINGSTON councillors have vented their frustrations about their dealings with the LXRP and will "review its decision to provide a financial contribution to the Level Crossing Removal Projects at either Cheltenham or Mentone."
Kingston Council announced in July that it had decided to contribute $2.9 million in ratepayer money to help create decks at Mentone and Cheltenham stations. They have now agreed to review that funding.
Cr Geoff Gledhill moved the motion at council's 26 August meeting. He said "as a council we're equally disappointed that assurances we were given at the outset, particularly parking, have evaporated as this project has progressed.
"As a council who have made a financial contribution on behalf of ratepayers. My support for that position would not have been as enthusiastic had I known that the no net loss of parking promise that was given would be fulfilled by having commuter cars parked in local streets.
"We tried in a respectful and proactive way to convince them we need to do something about this, (…) the solution that's been proposed at the moment is just not acceptable."
Kingston mayor Georgina Oxley said that recent dealings with the LXRP had left her "furious".
"It's probably no secret that I haven't been a huge fan of some of dealings we've had with LXRP over the last couple months and years," she said. "My concern is we entered into an agreement to provide funding for extra car parking, I said extra on top of what the LXR had provided.
"We entered into an agreement then found out our contribution was going towards their no net loss of parking, not extra. That makes me so furious."
Council also voted at their 26 August meeting to "write to the minister to express our concerns and request a meeting with the minister to discuss such concerns at both Cheltenham and Mentone as a result of the Level Crossing Removal Works, specifically parking concerns."
First published in the Chelsea Mordialloc Mentone News – 28 August 2019