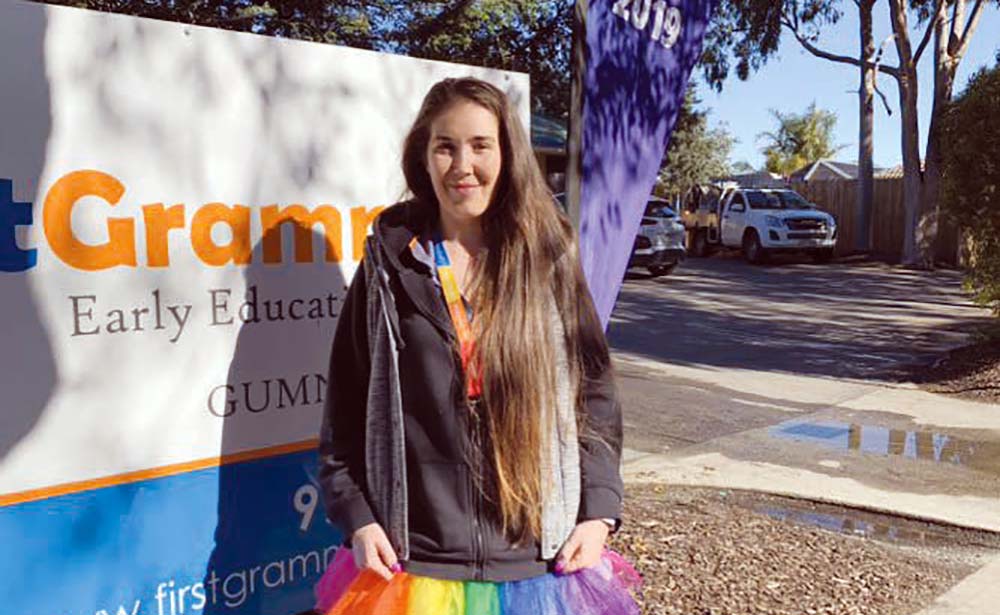 LANGWARRIN childcare worker Heather Hayes has been named as a finalist in a national awards night.
Ms Hayes was among 11,000 childhood educators who were eligible to be recognised. She was picked as a finalist for G8 Education's 2019 Standout Educator Awards program.
Ms Hayes works at First Grammar Gumnut Drive. Centre manager Catherine D'Amico said the recognition is "testament to Heather's dedication to providing superior learning and development outcomes for local children."
"The Standout Educator Awards highlight the special contribution educators like Heather make to the lives of the children attending our centre," she said.
"To be selected is not only reward for her dedication to going above and beyond each and every day but it also emphasises the special bond that she has with the children."
The national winner will be announced early next year.