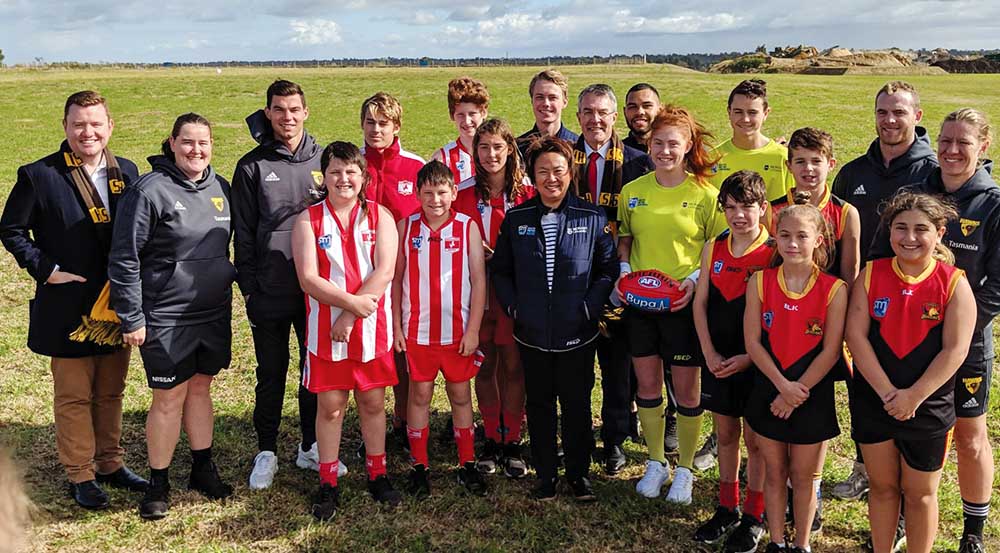 CHANGES to plans for Hawthorn Football Club's new Dingley home have been given a thumbs up by Kingston Council.
Councillors voted at their 26 August meeting to put amendments to Hawthorn Football Club's Dingley plans to the planning minister. Those amendments will then be exhibited, and a further report will be received by council after the close of that exhibition.
The officer's report provided to councillors said that the proposal "allows for the following matters to be considered by council that would otherwise be prohibited: A function centre in association with an outdoor recreation facility with up to 400 patrons present at any one time, an indoor recreation facility, a medical centre, [and] advertising signage."
Cr Steve Staikos supported the changes of "a number of key elements" of Hawthorn's proposal. He said "this does represent somewhat of a change to the previous planning scheme amendment that Hawthorn Football Club have brought to Kingston and has gone through planning scheme amendment process."
"As the idea of the Kennedy Centre has evolved, so too the purpose of the Kennedy Community Centre has evolved. What Hawthorn Football Club has said to the community in Dingley is that they see the site as community facing rather than inwardly facing. Hawthorn is seeking to embed themselves not only in Dingley community, but also the Kingston and south-east community in general," he said.
"A lot of what is proposed is not thought of generally on former landfill sites, but we've got a big and successful AFL club looking to invest vast amounts of money into the Green Wedge on a landfill site.
"The facility itself does have merit."
Cr Rosemary West was the only councillor who voted in opposition to the changes. She said she was "disappointed" in Hawthorn FC after the project "began on such a positive note, wanting to enhance Green Wedge and work with community".
She said the amendments were a "hotshot plan to push for much more, including uses that jeopardise the integrity of Green Wedge."
"There's indoor recreation facilities, six basketball courts, which is prohibited use in Green Wedge. There's an increase from mandatory 150 patrons to 400, when there's a 150 limit in the Green Wedge," she said.
"We'd all acknowledge that the medical centre for athletes isn't a reasonable thing for ancillary use, they want 12 doctors there. They're going to have extended hours. I think it's unfortunate.
"There's an increase from 414 to 830 parks but a reduction in bicycle parking despite being next to the chain of parks.
"We also haven't seen anything in report that says how big these [administration and accommodation buildings] are."
The Hawks had their Dingley Village home ticked off by Kingston Council and purchased the 28 hectare site in 2016. The project is expected to cost around $130 million.
First published in the Chelsea Mordialloc Mentone News – 4 September 2019