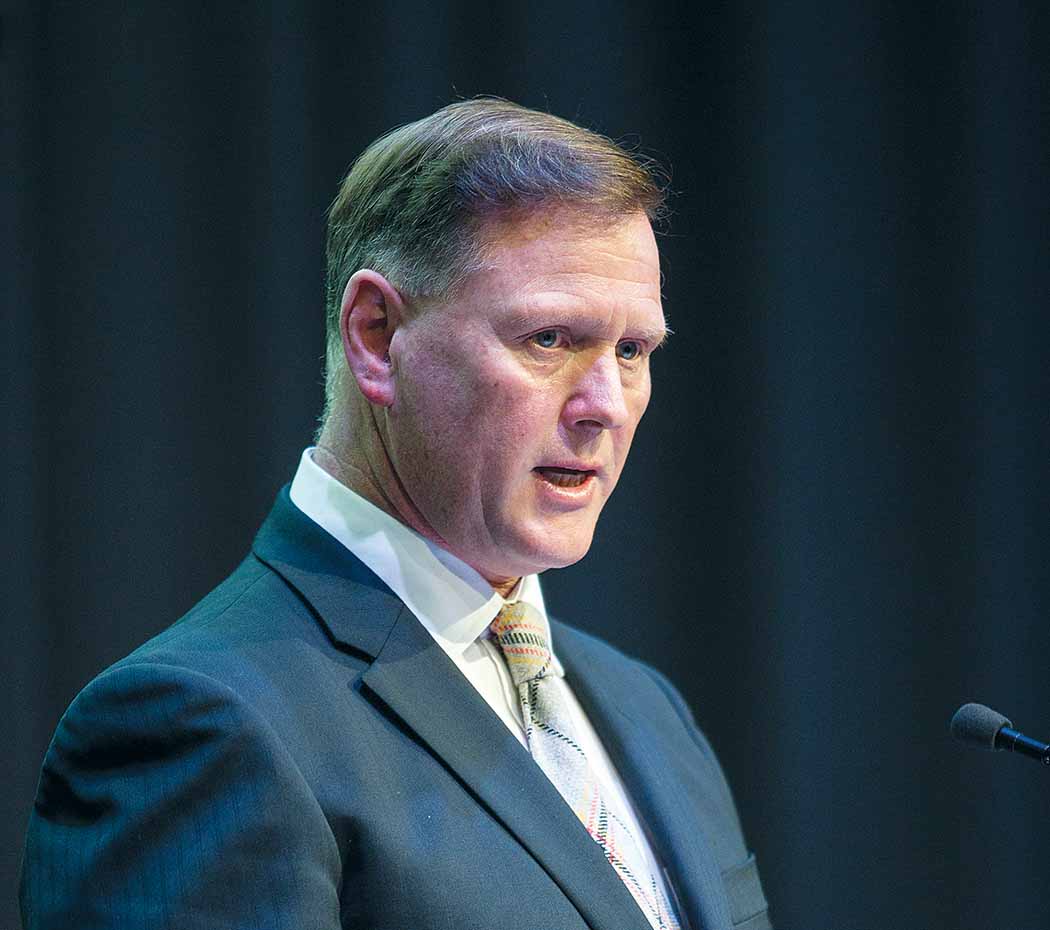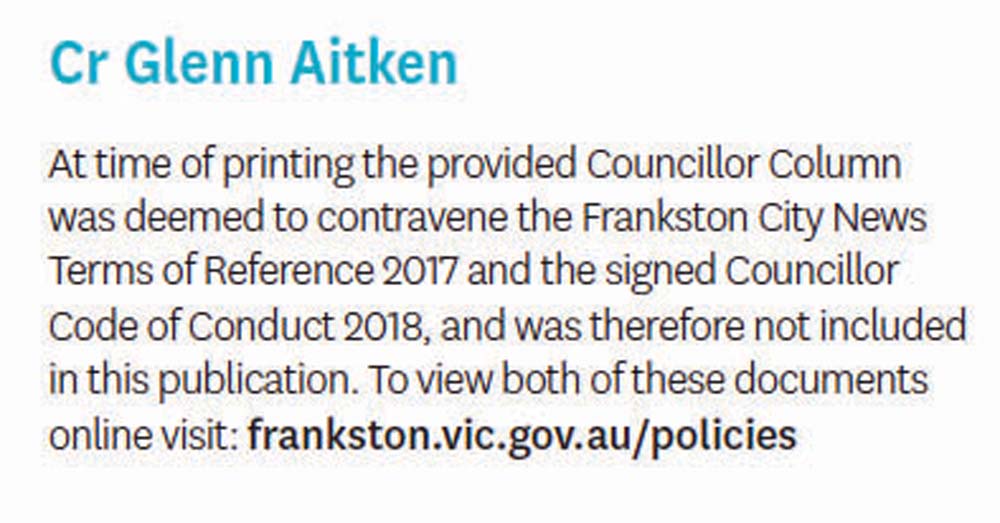 A FRANKSTON councillor has claimed that his "reasonable freedom of speech" was infringed when his column was removed from the Frankston City News before publication.
Cr Glenn Aitken penned a column about council's code of conduct for the May/June edition of the newsletter.
The Frankston City News is a ratepayer funded publication put out by council that is distributed every two months. Councillors pen one column for each edition of the newsletter.
The column was raised at council's 2 September meeting when Cr Aitken moved a notice of motion to have the piece published in council's November/December edition of the newsletter.
"I have to remind council of the international bill of human rights," Cr Aitken said. "There are overarching laws that pertain to reasonable freedom of speech."
"I am very concerned there is here an instance of blocking reasonable freedom of speech."
Cr Aitken said that "diversity of opinion and outlook" should not be silenced.
Cr Quinn McCormack, a lawyer, said "we have a councillor claiming freedom of speech, but we don't actually have a law of freedom of speech, that is severely lacking."
"I do take umbrage to the censorship of councillor columns," she said.
The mayor Michael O'Reilly opposed publishing the column, and told council the Frankston City News was for "celebrating volunteers and staff".
"I think it's time these columns are gotten rid of," he said. "The fact this has come up demonstrates that this is too contentious."
"We cannot be criticising others."
Cr O'Reilly said the newspaper cost "tens of thousands of ratepayer money every edition" and should be for "community information".
The motion to publish the column was passed by a slim majority.