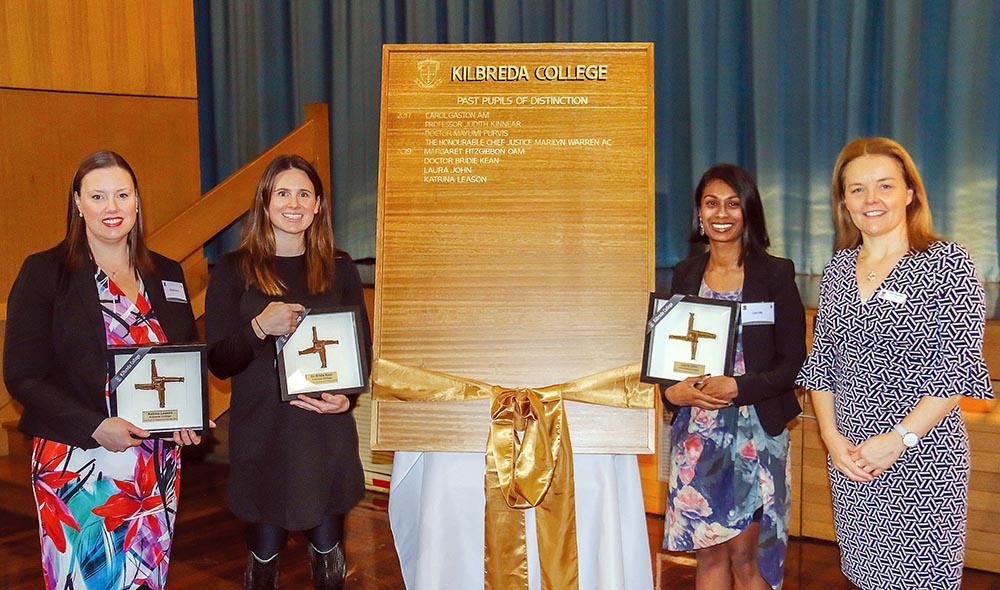 FOUR former Kilbreda College students have been inducted into the past pupils of distinction program.
The Mentone school celebrated the achievements of four of their alumni, Maggie Fitzgibbon OAM, Laura John, Dr Bridie Kean, and Katrina Leason.
Ms Fitzgibbon found success as an actor and performer. Ms John is a lawyer who was a United Nations youth ambassador and Kingston youth of the year award winner. Dr Kean is a paralympian who found success as a wheelchair basketball player and canoeist. Ms Leason has worked on inclusion programs for women in Australian rules football.
Dr Kean said in her speech that "it's quite surreal to be standing here in this hall, receiving this award, because I remember so clearly rolling around this very hall in my wheelchair as a year 8 student. That was the year I started playing wheelchair basketball, and it changed my life." 
First published in the Chelsea Mordialloc Mentone News – 18 September 2019