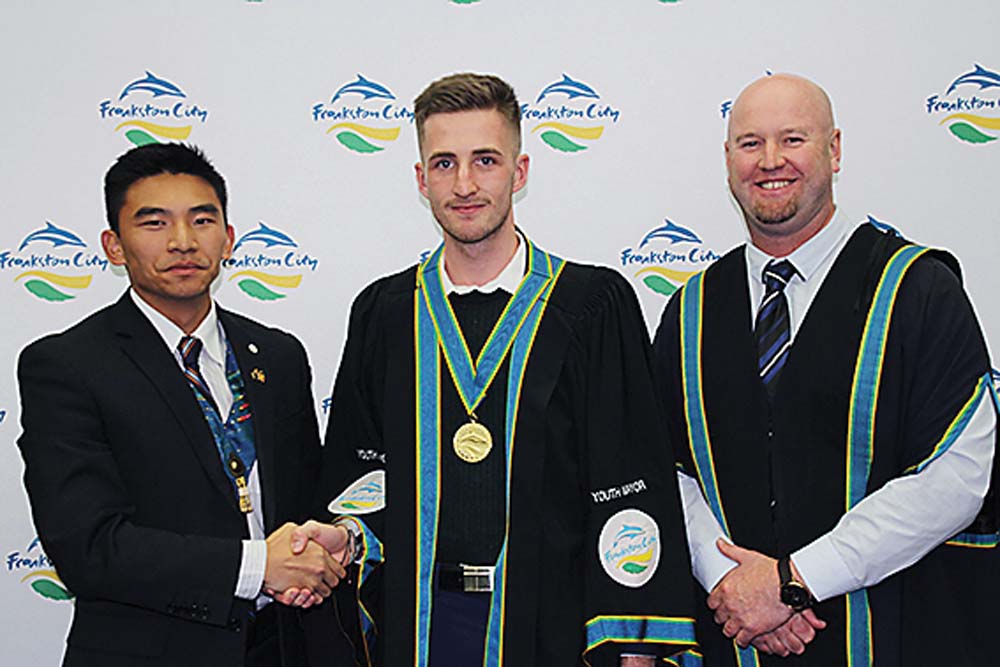 THE youth mayor program at Frankston Council has been given the chop.
The program ran for less than two years. Gerard Felipe was appointed the inaugural youth mayor in early 2018, and completed a one year term. The second youth mayor Aaron Quarrell resigned four months into his term.
At council's most recent meeting, councillors voted to discontinue the program.
Cr Brian Cunial supported scrapping the program, calling it a "complete and utter waste of time."
Cr Quinn McCormack said that the program should be scrapped because it has "no real benefit to council".
"The role has resulted in more negatives than positives," she said. She said that the work done by youth council had proved much more positive.
Cr Kris Bolam said that abolishing the program would be a "shocking indictment on young people."
"Just last month we voted to continue [the program], now a month later we're voting to take it away," he said. "People complain that young people don't get engaged. (…) It would be a damn shame to take this away."
Crs Glenn Aitken, Kris Bolam, and Lillian O'Connor supported keeping the program, and Crs Cunial, McCormack, Sandra Mayer, and Michael O'Reilly voted to scrap it.
Councillors had begun the discussion by debating the merit of lowering the age bracket for the program down to 12 years old, before an alternate motion was moved to abolish it entirely. Just three weeks earlier, council had debated the merits of the program behind closed doors and not voted to discontinue it.