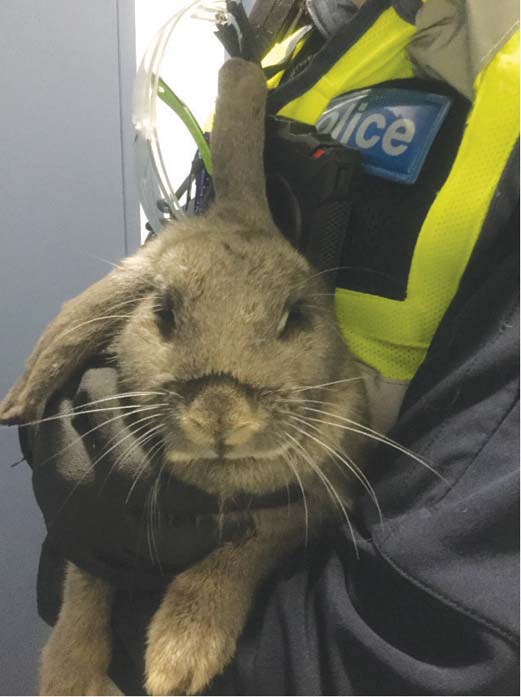 A RABBIT out for a late night hop has ended up in police custody.
The bunny (pictured) was brought in by police at around 1.30am on Tuesday, 8 October. He was caught on McAllister Street, Frankston and taken to Frankston Police Station.
Police are now looking to reunite the rabbit with its owner. Call Frankston Police at 9784 5555.