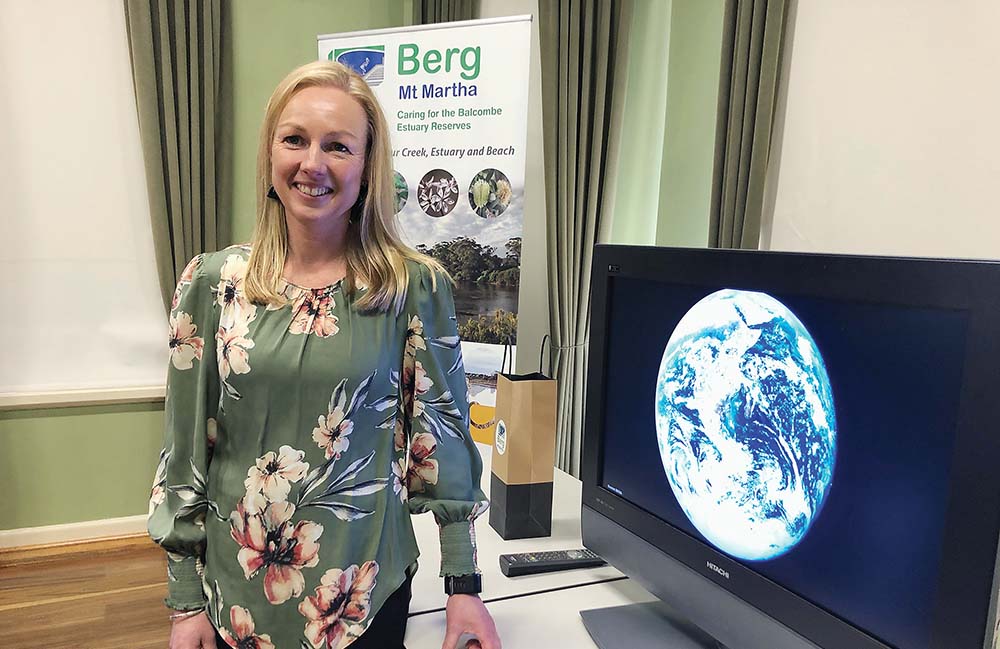 A MORNINGTON Peninsula teacher who trained in Brisbane with former US Vice President Al Gore as part of the Climate Reality Project spoke to members of Berg Mt Martha earlier this month.
Sharon Rogers said Mr Gore posed three questions on climate change and the future. The first was: Do we have to change? "We are spewing 110 million tonnes of man-made global warming pollution into the thin shell of the atmosphere every 24 hours as if it were an open sewer," Ms Rogers said. "This trapped heat is leading to stronger storms and more extreme floods. The many associated threats include climate refugees, rising sea levels, ecosystem loss, infectious disease, and ocean acidification."
The next question was: Can we change? "We've already started," she said. "We have the solutions to curb this massive problem right now. Technologically speaking, the answer lies in tapping into renewable energy sources, namely wind and solar, which can more than supply our collective energy needs.
"Economically speaking, grid parity has practically arrived: in most cases the cost of these clean sources of energy is equal to, or less than, the cost of power from traditional 'dirty' sources.
"In many countries with no electricity grid we are seeing solar panels on grass huts."
The big question was: Will we change? "As with all past social movements progressing us forward, change will come about only through public will," Ms Rogers said. "It is up to us to insist on switching over to renewable sources of energy – in fact, to demand it. Fortunately, as Mr Gore puts it: "Political will is itself a renewable resource."
Ms Rogers said that at the individual level "it's all about personal choices and conscious consuming".
"We must work to change laws and policies," she said. "We need top-down actions and policies to address this. There's not enough time for changes only to bubble up from the bottom.
"We can solve this climate crisis. We have to be the movement for change and need to be united in our determination to create a brighter future."
Other ways to contribute included speaking up, using their voice, registering people to vote, voting for candidates with a strong stance on combating climate change, and hold elected officials to their promises.