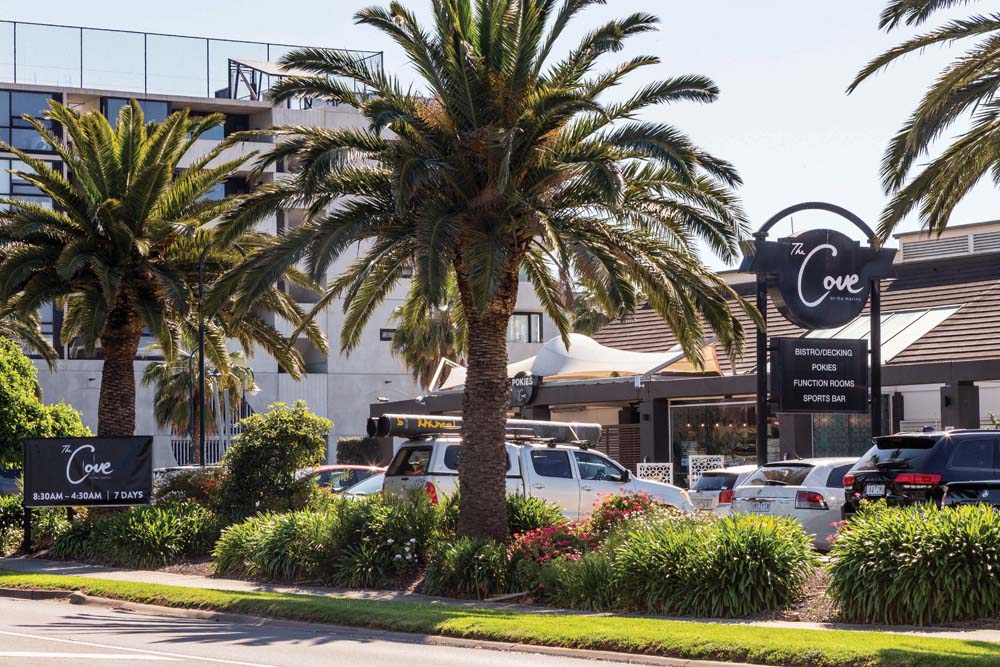 BUILDING plans at the Cove precinct in Patterson Lakes will be subject to a Kingston Council investigation.
Two 10 storey developments are planned at the Cove site, including a 66 dwelling building proposed for 64 Pier One Drive, and a 142 dwelling building proposed for 54 Pier One Drive. A three storey building with 28 dwellings is planned for 115A McLeod Road.
A reduction in car parking at the site was also sought, but voted down by councillors in May. The reasons given were that a parking reduction would "detrimentally affect the amenity of the neighbourhood" and be "an over-development of the site". That decision is subject to a VCAT appeal.
Kingston Council has called an investigation into the planning process at the Patterson Lakes site.
Council called a special meeting on 14 October and voted unanimously to approve a motion that read "in light of the fact that the CEO has since commenced an investigation into the
Cove development, council note that initial findings are to come back within 60 days."
The motion also read that "council [will] make public all information relating to the development applications in the CDZ and Endeavour Cove precinct that is possible noting many residents already have some of the information through disclosure in the VCAT proceedings" and that "officers [will] have a scoping session at a councillor information session to draft a review and enhancement of process relating to the management of such planning applications, and accountability within the organisation and that the lawyer handling the investigation be invited to be involved."
Cr David Eden told council that "many of us are familiar with what we refer to as the Cove development. We're not necessarily talking about the Cove Hotel, we're talking about a particular application which is live at the moment and is before the tribunal."
"It came to the attention of many residents and councillors some time ago, and given the significance of the application there was a lot of interest from local residents and a lot of concern about the particular building heights within the precinct," he said.
"What we have found in the last month or so is many planning controls may not have been applied as they should have, and there were requests made to investigate this further. We're noting that has commenced in the last week or so."
Cr Tamsin Bearsley said "we understand some errors have occurred, so we really need to understand how those errors have occurred, and learn how to prevent that from happening in the future."
"Its important as well that this isn't seen as a witch hunt, but a learning experience," she said.
The mayor Georgina Oxley said "I'm not sure really where to start in this whole process that's been very convoluted. (…) It's very disappointing that we as an organisation have not been able to respond to the needs of our community."
"Whether we agree or disagree with outcomes or not we have not been able to respond to information requests from our community, and that has led us to this point. I don't think it's necessarily a bad place to be in to have an investigation to understand what has happened in this process."
First published in the Chelsea Mordialloc Mentone News – 30 October 2019