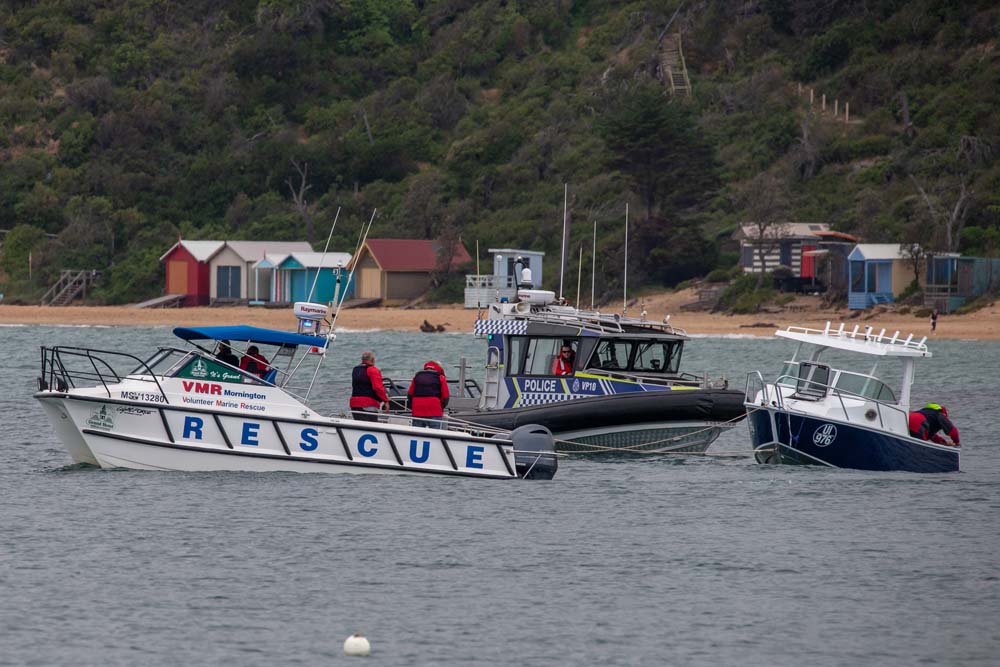 A MAN found clinging to the upturned hull of his boat off Mornington, Sunday 17 November, was lucky to be seen by passing boaters.
It was only when Peter Dean and Noel Pixton came closer that they saw the man clinging on with one arm and holding up his car keys, phone and wallet in the other.
The Rosebud man, 37, was taken to Frankston Hospital with hypothermia.
The drama unfolded in moderately-rough water about 200 metres from shore when a top bung failed in the 5.5 metre aluminium plate hull boat which started taking in water coming back from Carrum. By the time the solo sailor had reached Mornington the boat had capsized throwing him into the water.
Mr Dean and Mr Pixton, of Mornington, saw the hull bobbing in the swell at 6.30am while on their way to a schnapper fishing contest.
"We knew something was wrong when we saw an Esky floating away," Mr Dean said. "Then we saw the man. He had been in the water about 30 minutes and looked pretty spent."
The pair raced him to Mornington pier where police and an ambulance were waiting. He was rushed to hospital for treatment and later released.
Mornington Volunteer Marine Rescue's Sean Whelan said he was grateful to the rescuers. "We got the call at 7.30am and were in the water in 10-15 minutes but they had him in by then.
"We took a few hours to right the hull in the half-metre south-west swell and towed it back to shore."
First published in the Chelsea Mordialloc Mentone News – 20 November 2019