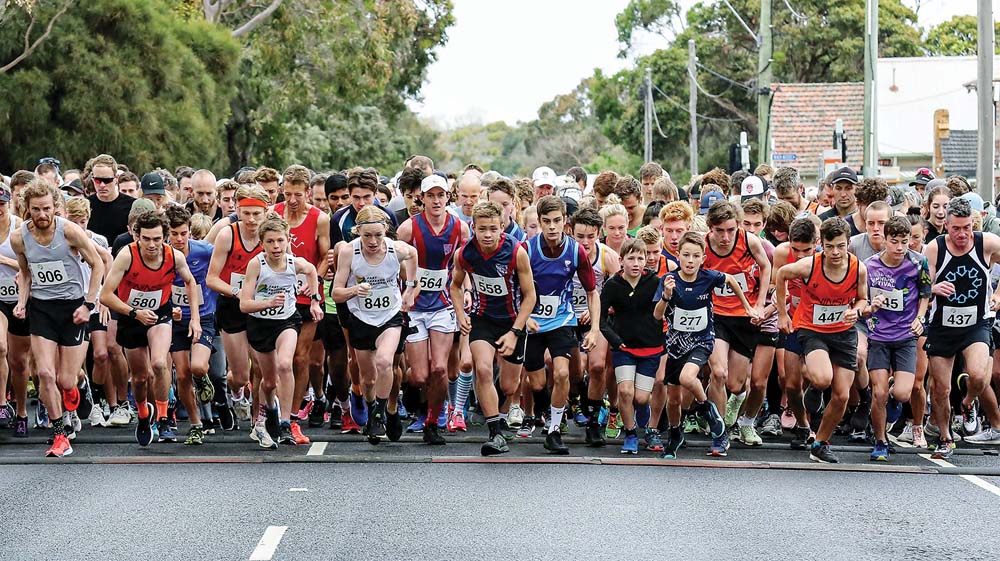 THE Arthurs Seat Challenge 6.7km fun run + walk was held on Sunday 10 November. The Challenge is held annually to promote the profile of the Fit to Drive road safety program and to raise funds to enable the continuation of this invaluable program at no cost to the secondary schools on the Mornington Peninsula and Frankston region.
The overall male winner was Liam Ryan-Nicholls with a time of 25:53.217, which came extremely close to being a course record, and the overall Female winner was Sarah Klein in 28:09.383. The largest school entry was won by Bayside Christian College and the fastest school was once again won by Padua College. Team Lyndon took out the award for largest community team for the third year in a row, with a huge team of 55 members!
More than half the entrants were part of a team, which reflects the sense of community that the event strives to achieve. It is a family friendly event, encouraging entrants of all ages to participate.
The Challenge's Ambassadors Charlie Robbins, Zak Stolz, and Troy Cullen of Australian Ninja Warrior fame started the entrants off and then joined them for the trek up Arthurs Seat. This year saw the introduction of finisher medals being issued to all participants, acknowledging the incredible achievement made by entrants of all ages in reaching the summit, including some entrants over the age of 80.
The Challenge is only possible due to the invaluable support provided by sponsors, local businesses, schools, community groups, and volunteers.
Local community groups Sorrento Rotary, CWA Peninsula Belles, SES Sorrento, Red Hill & Districts Lions Club, and Mornington Rotary all contributed by kindly providing teams to manage water stations and car parking, as well as course marshals.
Major Partners BlueScope WesternPort, Mornington Peninsula News Group, and Spicy Web continued their significant sponsorship of the Challenge this year and all were also heavily involved in the event.
Angela Pollard, Chair, Frankston and Mornington Peninsula Fit to Drive said 'On behalf of the Frankston and Mornington Peninsula Fit to Drive Association and the students in all of our local secondary schools, I would like to thank everyone who contributed to the success of this important community event. I would like to recognise the generosity of our local 'Ninja Warriors' in volunteering as ambassadors, as well as the many people from all sectors of our community who provided their time and support.'
More information about the Fit to Drive program can be found at www.f2d.com.au.
For further information about the Arthurs Seat Challenge go to www.arthursseatchallenge.com.au or contact Paula Creek at admin@arthursseatchallenge.com.au.