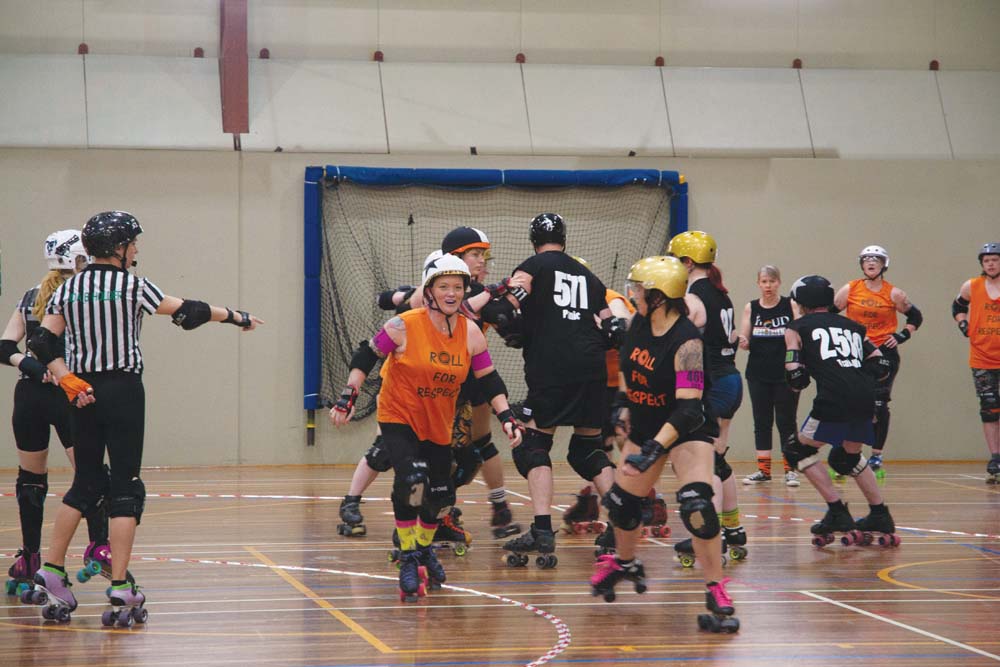 A ROLLER derby was the first event held in the local "16 days of Activism Against Gender-Based Violence" campaign.
The campaign is underway across the Kingston municipality, and aims to shine a light on the importance of calling out and preventing gender based disrespect and violence.
Kingston City Rollers led the event at Keysborough's Springers Leisure Centre.
The mayor Georgina Oxley said "the roller derby event was about showcasing an inclusive, competitive and dynamic sport while sending out a strong message of diversity, equity and respect."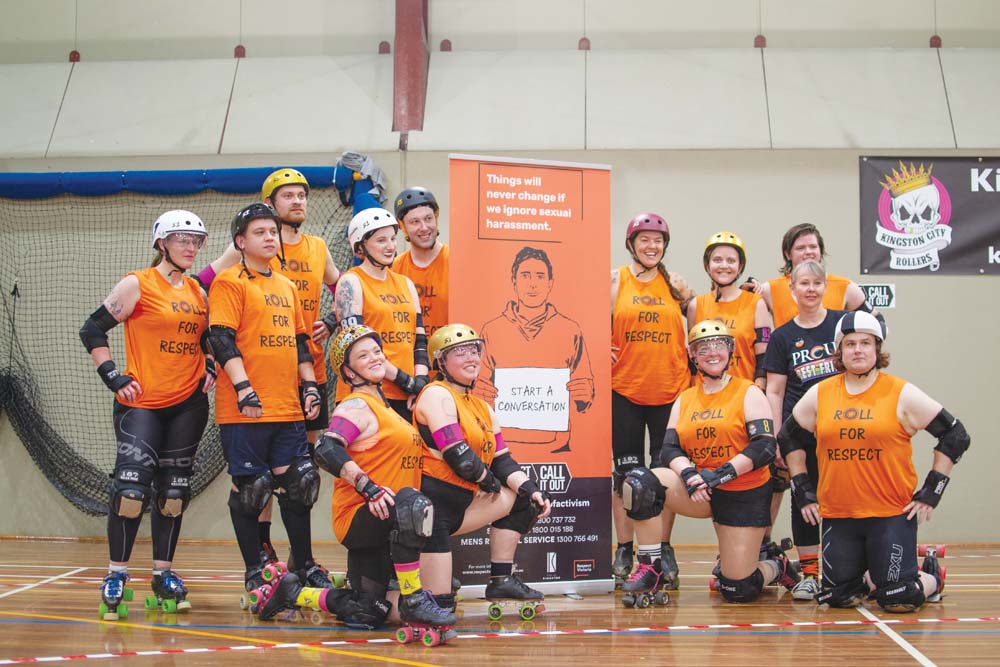 "We encourage the community to get involved in the 16 Days of Activism campaign, wear orange and show your support for creating a community free of gender-based violence," she said.
A series of events have been held and will be held locally, including a dinner hosted by the Kingston Interfaith Committee at Kingston City Hall on 25 November, and active bystander training in Hampton on 6 and 10 December.
More information on upcoming events at kingston.vic.gov.au/Services/Support-and-Counselling/Prevention-of-Family-Violence/16-days-of-activism
First published in the Chelsea Mordialloc Mentone New – 27 November 2019