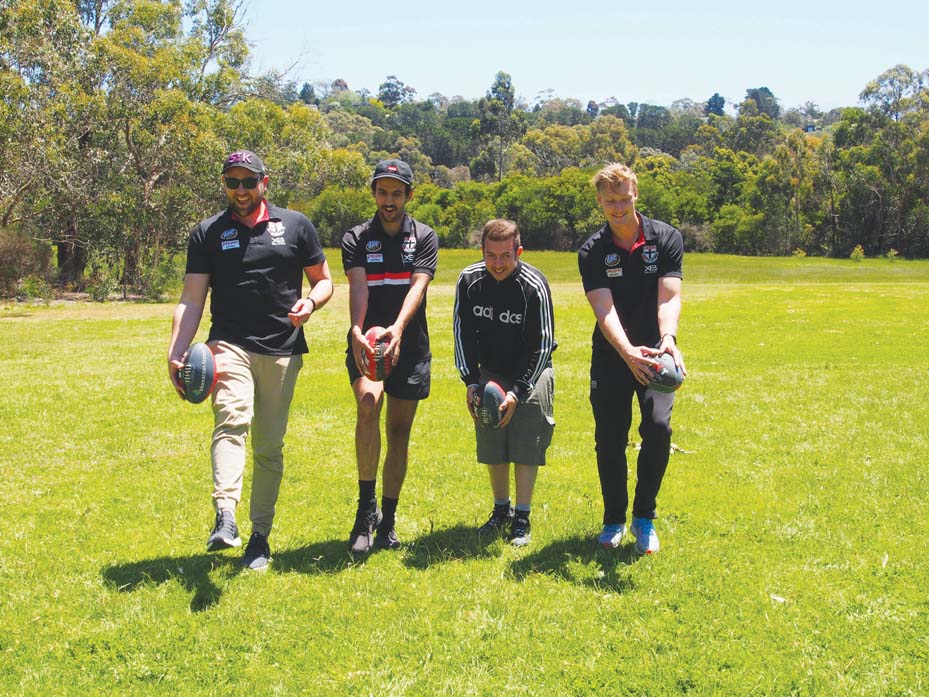 WALLARA Australia launched a campaign last week to raise money towards expanding their Sages Cottage, Baxter site.
Not-for-profit Wallara Australia hosts programs for people with disabilities at the Baxter site.
The #GrowSages campaign got underway with an event on 27 October at the Sages Cottage Farm. Over 100 people were in attendance, including Wallara clients, families, staff, and representatives from Wallara partner St Kilda Football Club.
Wallara acting CEO Taimi Clinch said "we have a big vision for the farm to be Australia's most inclusive farm. We want to offer this opportunity to more people with different abilities, and to welcome even more visitors to the farm. To do that we are seeking $1.5 million to build an Eco Hub on the farm which will provide better facilities for all."
"Wallara's mission is to drive social change in our community to empower people with different abilities. Through visitors to Sages Cottage Farm we are seeing this mission come to life. When they have lunch in the café or walk the grounds and have a chat to our clients, Wallara is impacting on societal attitudes."
There are currently 20 training places offered to young people with disabilities at the 38 acre Baxter site.
The $1.5 million being sought will go towards an "Eco Hub", which Wallara says will triple their capacity for trainees and include "multi-purpose training rooms to accommodate new training in the fields of sustainability, retail, farm operations and environmental conservation to empower even more Mornington Peninsula residents with disability."