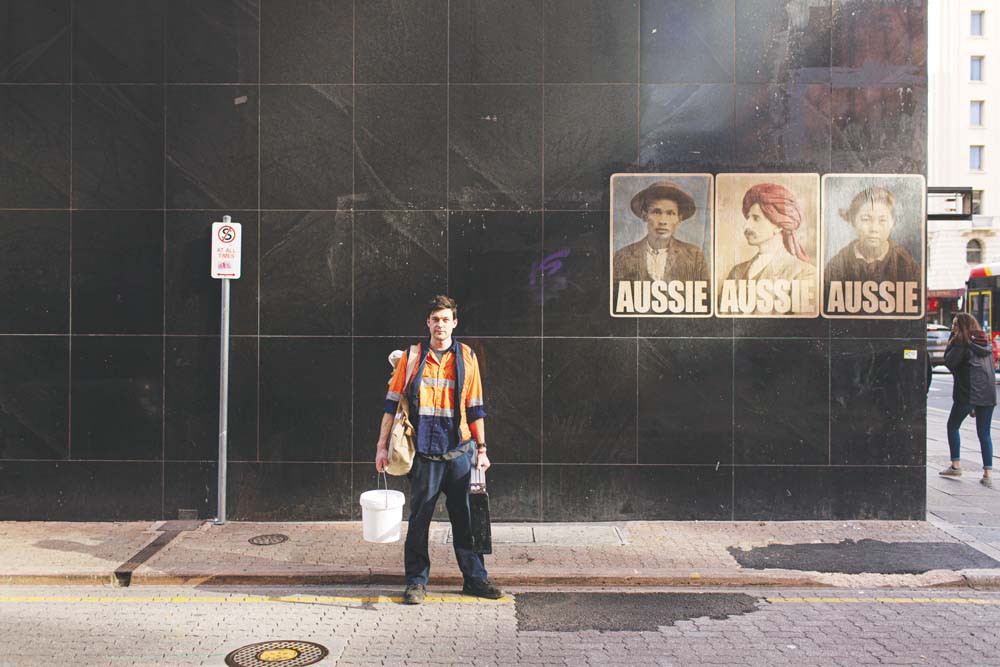 AN artist who ran a street art campaign called "Real Australians Say Welcome" will be the guest speaker at Frankston Library on 7 December.
Peter Drew, an Adelaide-born artist, caught the attention of many when he put up posters across the country as part of his campaign to help change attitudes and support refugees and asylum seekers.
His memoir Poster Boy is a reflection of his work, and contains images of the art works that formed the campaign.
"Poster Boy is about politics and art, and why we need them both. And it's about making a mark," Mr Drew said.
"I enjoy examining our collective identities and my aim is always to emphasise the connections that bind up, rather than the fractures that divide us."
Mr Drew said he decided to tackle the campaign through the use of street art to exercise his "fundamental freedom of expression".
"I like to exhibit my art on the street because public space is a great equaliser, and it's also an ancient form. When you address the public through the street, you're entering into a tradition that emphasises our fundamental freedom of expression, over the value of property," he said.
"When you're sneaking around the city at night you feel like a kid again. Out on the street I could say anything I wanted. So what did I want to say?"
Mr Drew's works have been exhibited at the Art Gallery of South Australia and the National Gallery of Australia, as well as on city streets.
He will speak at the Frankston Library at 1.30pm, Saturday 7 December. Free bookings at library.frankston.vic.gov.au