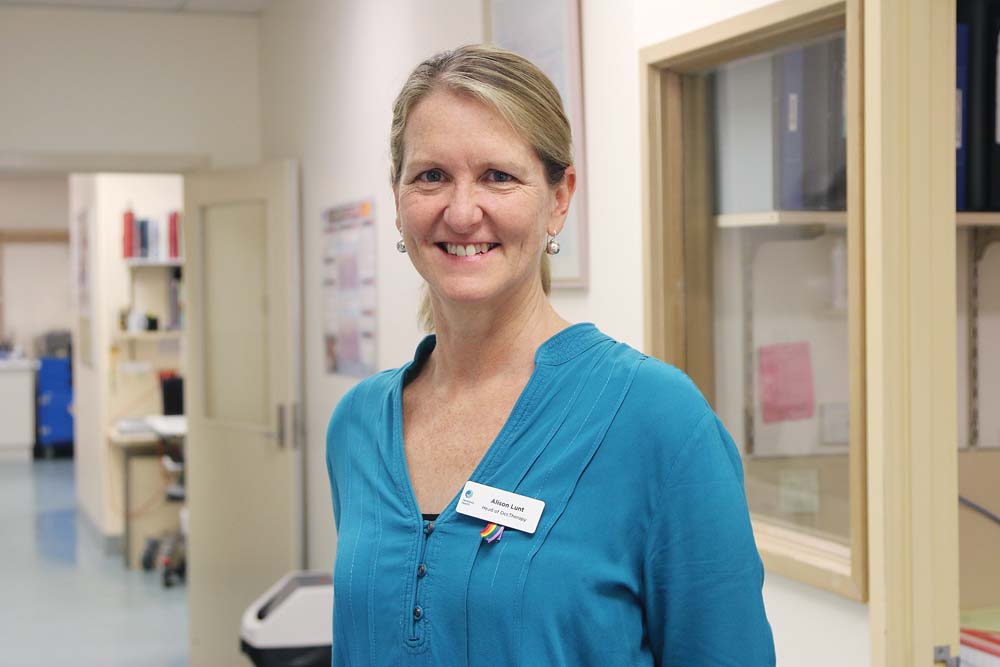 A TRIP to Dromana beach on a lovely summer's day ended in pain and a visit to Rosebud Hospital's Emergency Department for a Chelsea woman last week.
Alison Lunt received a nasty injury to her leg when she trod on a stingray.
"It was a bit of an ordeal for just a day at the beach," Ms Lunt said.
"I don't usually swim unless there are really nice conditions. As I was walking through the water I stepped on something soft and squashy and suddenly felt a stabbing pain in the front of my left leg."
Back on shore Ms Lunt saw she was bleeding from a deep wound. "People saw me and were rushing over to help which was quite amazing. I'm really appreciative of all the bystanders who assisted me."
An ambulance took her to Rosebud Emergency Department. "The staff were brilliant – I was in quite a bit of pain when I got there and feeling faint," Ms Lunt said.
"They looked after me immediately. The treatment for a stingray injury is hot water. So I had several staff helping me put my leg in a bucket of hot water, which denatures the venom and also helps with the pain."
Staff then washed out the wound with saline and Ms Lunt was taken to Frankston Hospital for surgery.
"I had to stay in hospital for two days to have IV antibiotics and I received great care from nurses and allied health staff."
Every year funds raised through the Rosebud Hospital Summer Appeal helps put vital equipment in the hands of the emergency team there.
To find out more visit peninsulahealth.org.au/rosebud-summer-appeal
First published in the Chelsea Mordialloc Mentone New – 22 January 2020