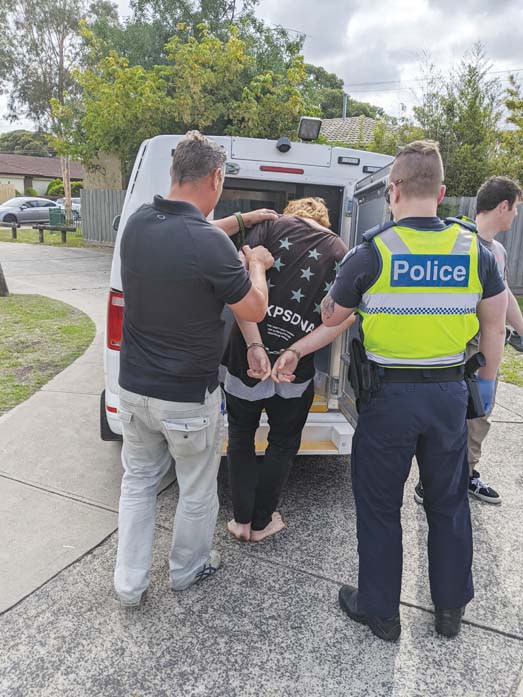 POLICE operation "Birds of Prey" resulted in over 400 arrests for vehicle crime related offences in the last year.
The operation, which began in March 2019, has taken place across Kingston, Frankston, Mornington Peninsula, Port Phillip, Stonnington, and Glen Eira Bayside. Police have made 408 arrests and charged people with more than 2,950 vehicle crime-related offences, including theft of and theft from motor vehicles.
A 34-year-old Seaford man was charged with 129 offences, including theft of motor vehicle, theft from motor vehicle, carjacking, armed robbery, arson, assault, property damage, and theft offences.
Victoria Police Inspector Justin Cornford said the Birds of Prey operations "focus on addressing the issue of vehicle crime and the high harm, high impact offending that is often generated by these kinds of crimes."
"We know people often view theft of or theft from a motor car as low-impact crimes, however we know it frequently leads to more violent offences such as burglaries, ram raids, pursuits, and evading police," Inspector Cornford said.
"Our Birds of Prey operations show how seriously police are treating the issue of vehicle crime in Melbourne's south eastern suburbs and our commitment to holding offenders to account. As part of our ongoing focus on these kinds of crimes, we're using a mix of general duties police, detectives from the crime investigation units and officers from the frontline tactical and divisional response units to tackle vehicle crime in Melbourne's south east.
"These officers are consistently targeting known hotspots based on current intelligence and actively monitoring persons of interest. We are also utilising automated number plate recognition technology to identify false registration plates, stolen vehicles and people wanted on outstanding warrants.
"While police are working hard to stop vehicle crime offenders in their tracks, we also want to remind the community about the importance of reporting any vehicle crime incidents as soon as they can. It's crucial that police have the opportunity to attend the scene as quickly as possible to potentially locate and arrest the offenders, as well as collecting valuable evidence. Even if you think it's insignificant, you never know what kind of information can help police solve a crime."
The operation is ongoing.
First published in the Chelsea Mordialloc Mentone New – 29 January 2020