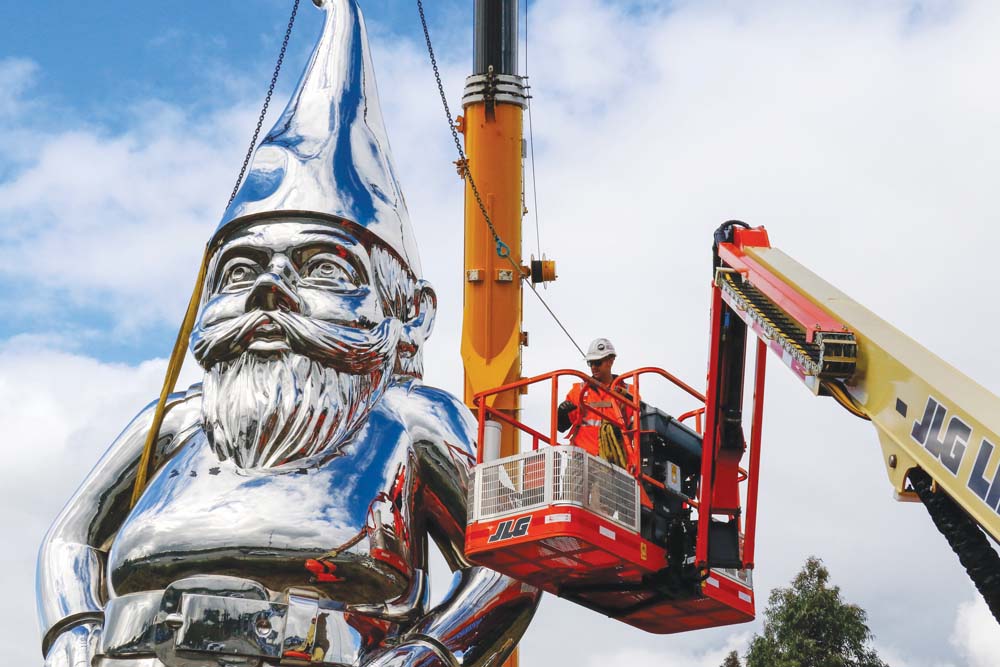 FRANKSTON's famous giant gnome has found a new place to call home.
The Reflective Lullaby sculpture, the work of New Zealand based artist Gregor Kregar, was originally based at the Peninsula Link exit at Cranbourne Road. The nine metre tall gnome will soon be installed at a site on Moorooduc Highway and Hastings Road.
A new agreement for Reflective Lullaby will see Frankston Council pay $40,000 to the McClelland Gallery and Sculpture Park for a four year loan of the sculpture. Construction and installation of the plinth for the sculpture has cost ratepayers just under $100,000.
Reflective Lullaby was first installed on Cranbourne Road in July 2015, replacing the Tree of Life sculpture. The gnome was removed by crane on 10 October 2019.
The Love Flower sculpture now occupies the former gnome site.