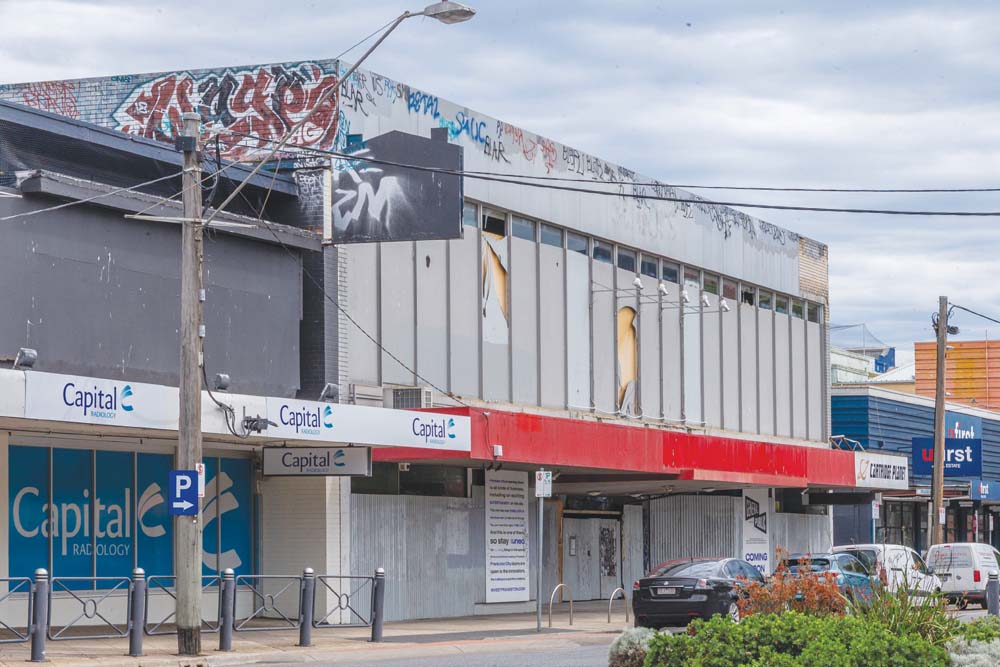 A LONG vacant building on Playne Street is set to be filled by a bowling alley.
The site has been vacant for more than five years. Savers was the last occupant of the building, which will soon house a General Public.
At Frankston Council's 10 March meeting, they voted to approve the proposal to put a bowling alley inside the building. The proposal will also allow for the sale of liquor.
Alcohol is allowed to be served at the site from 10am to 11pm Sunday to Thursday and 10am to midnight on Friday and Saturday.
A reduction in car parking was also approved by council.
Cr Steve Toms said "this is an exciting opportunity".
"The reduction of car parking cases doesn't concern me because when many people I know go out to enjoy night time activities they take an Uber, taxis, bicycles, or walk."
He said he would be disappointed if council turned down the proposal to fill "a building that has been derelict for seven years".
Cr Glenn Aitken supported the proposal. "I believe Playne Street has a greater future as time goes by," he said. "Central to that is activation, there's no good making a wonderful street if everything is closed down."
Cr Colin Hampton was concerned about the reduction in parking.
"We as a council cannot keep going on and on putting developments in which have a shortfall of parking," he said. "For a councillor to say most people go to these venues by Uber, this is a family area that's being proposed, in my opinion over two thirds will be going by their own transport."
The proposal was approved with a vote of six to one.
First published in the Frankston Times – 17 March 2020