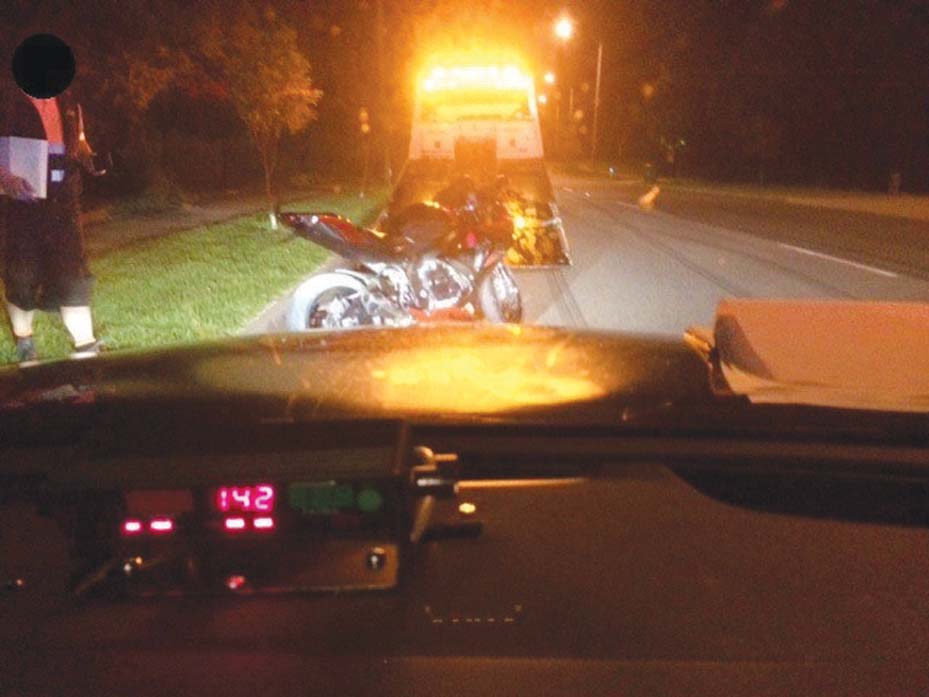 A MAN has been caught driving at more than twice the speed limit in Carrum Downs.
The motorcycle rider was pulled over by police on 8 March after being clocked driving at 142kmph in a 60 zone on Colemans Road.
Police allege that the driver was already disqualified from driving and that the bike was unregistered with a false number plate. The driver also tested positive for drugs. The bike was impounded and the offender will be summonsed to court.
During the same shift, the Somerville Highway Patrol unit also arrested a driver speeding at 173 kmph in an 80 zone on the Nepean Highway in Mount Martha. The driver was inside a red sports car.
Police also punished two other motorcyclists for speeding offences in Mornington and Skye during the same shift.
"Despite constant road safety messaging, police are still dealing with a constant stream of people who think that they are such great drivers or riders that nothing will ever happen to them," a police spokesperson said.
"Fortunately all of the above riders and drivers were caught before they injured or killed themselves or someone else."
First published in the Frankston Times – 17 March 2020