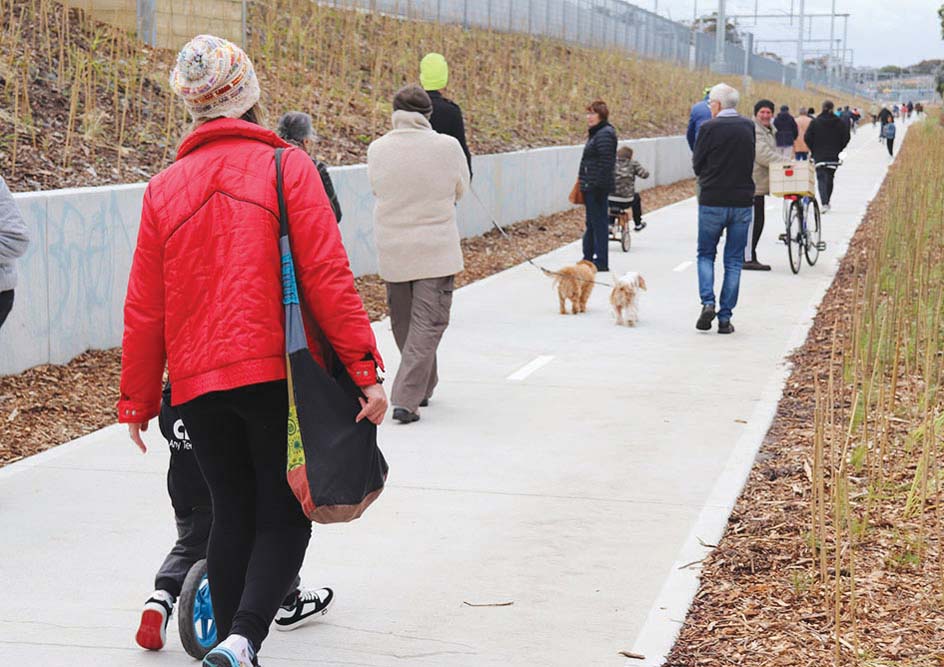 THE next phase of the Seaford Shared User Path project will be constructed along the railway line between Coolibar Avenue and Eel Race Road.
A Frankston Council statement read that the Level Crossing Removal Authority had notified them of their intentions to begin construction between Coolibar Avenue and Eel Race Road. Council wrote to LXRA CEO Kevin Devlin in February to advocate for construction of the path via Riviera Street instead.
A council statement read that "a revised Riviera alignment proposed by Southern
Program Alliance (SPA), which is completing the local LXRA projects, would affect fewer established trees than the rail corridor option."
Frankston mayor Sandra Mayer said "there has been much debate in the community recently regarding the route for the Shared User Path and we thought we had a workable option. Unfortunately this option has been disregarded."
"We worked hard, lobbying behalf of our residents for the most environmentally and user-friendly outcome, which disappointingly won't be achieved," she said.
"The route the state government has chosen for this project doesn't include council land and therefore doesn't require a council planning permit. Sadly, this means stopping the work is outside of our control."
The first stage of the shared use path between Seaford Road and Kananook Station opened in November.