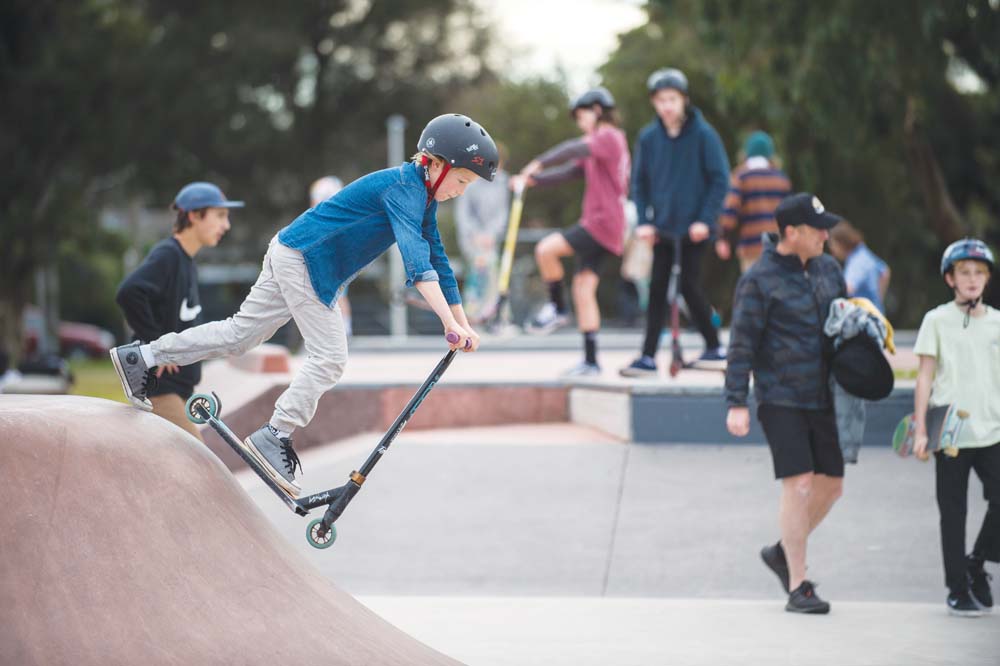 SKATERS will soon be able to ride safer after dark at Bicentennial Park.
Kingston Council has ticked off spending $300,000 of ratepayer money on a new lighting system at the Chelsea skate park. The lights will only activate if the park is in use after dark to preserve energy.
The mayor Georgina Oxley said "installing the lights will allow more access to this great community recreation space."
"The skate park gives local teens and youngsters a fun, active, positive activity to entertain them and serve as a community meeting place," she said. "The new lighting will enable skaters to use the park outside of daylight hours and at the same time provide a safe location for people to be active after dark."
The skate park remains closed until further notice during the coronavirus pandemic.
First published in the Chelsea Mordialloc Mentone News – 8 April 2020