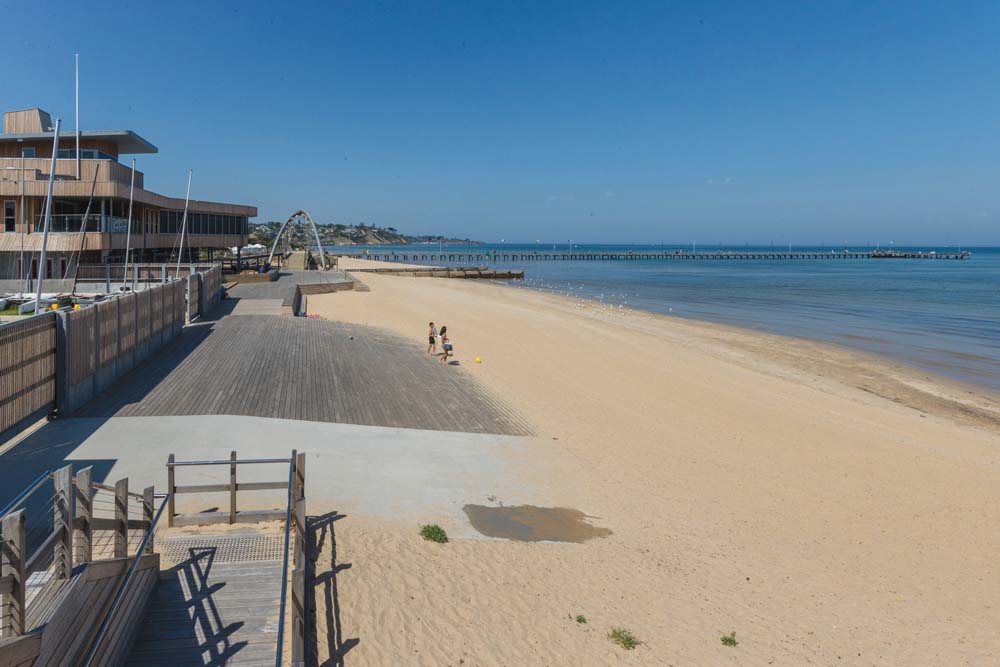 FRANKSTON beaches have reopened, but can only be used for a limited range of activities.
Council closed the beaches in the municipality on 28 March in response to the coronavirus pandemic. On 8 April the beaches reopened, but only for walking, walking dogs, running, and swimming.
The beach can only be used with a maximum of one other person, or members of a person's own household. The fine for breaching those guidelines can be up to $1652 for individuals.
A council statement read "to protect the community from the spread of coronavirus, Frankston City beaches were closed on 28 March at the direction of Victoria Police. Since this time council has been monitoring the foreshore, consulting with the community and working with agencies, including Victoria Police, to review the measures in place."
The mayor Sandra Mayer said council "understands that the closures have been hard on residents, many of whom relied on them for important aspects of their everyday lives."
"We are grateful to you all for being patient as we use every means possible to try and keep you safe," she said.
The guidelines apply to beaches from Frankston South to Seaford.
Boat ramps remain closed.