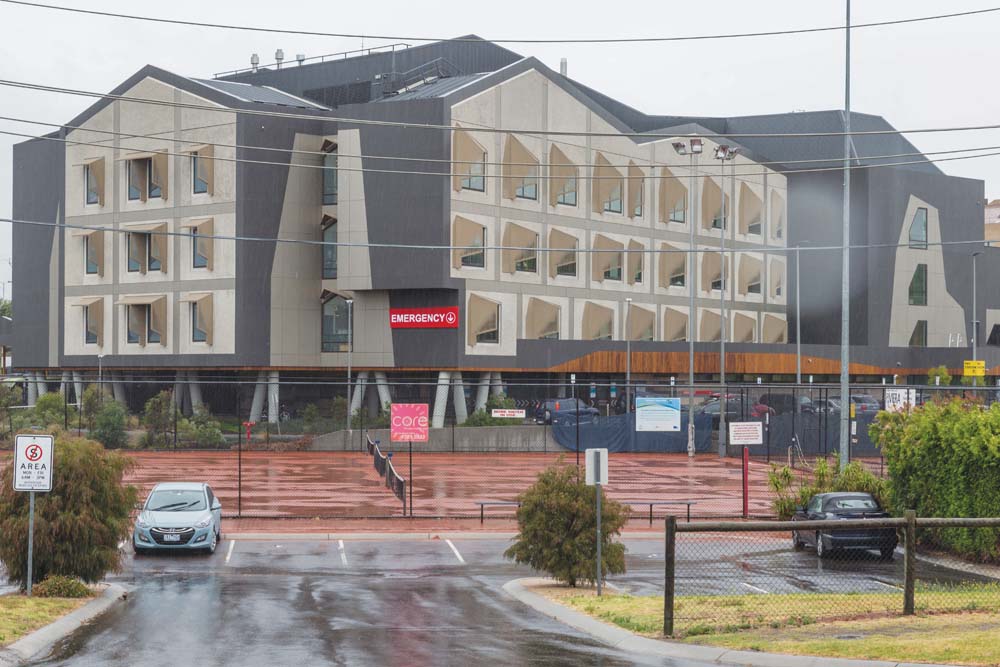 PATIENTS at Frankston Hospital are now only allowed to see one visitor a day while the coronavirus pandemic is ongoing.
Peninsula Health revised their visitor guidelines again last week. The changes included restricting the number of visitors to one a day per patient, and also bringing in mandatory temperature checks for all visitors entering the hospital.
The full list of current guidelines for visitors is:
No visitors are permitted entry to the Intensive Care Unit (ICU), Ward 5GN and the Acute Medical Surgical Unit (AMSU) at Frankston Hospital.
One (1) visitor per patient per day
Visiting hours are 4PM to 8PM (except Maternity and Paediatrics)
No visitors under 16 years of age
Visitors feeling unwell are not permitted
If you are collecting your loved one, please wait outside the building
All visitors to Frankston Hospital will have their temperature checked prior to entering
You are not permitted to visit if you have returned from overseas in the past 14 days
A Peninsula Health statement read "exceptions to visiting rules will apply in special circumstances – speak with the patient's healthcare team".
"Our dedicated health care teams are doing their best to keep you and your loved ones safe and well. Please be considerate and kind to our staff."