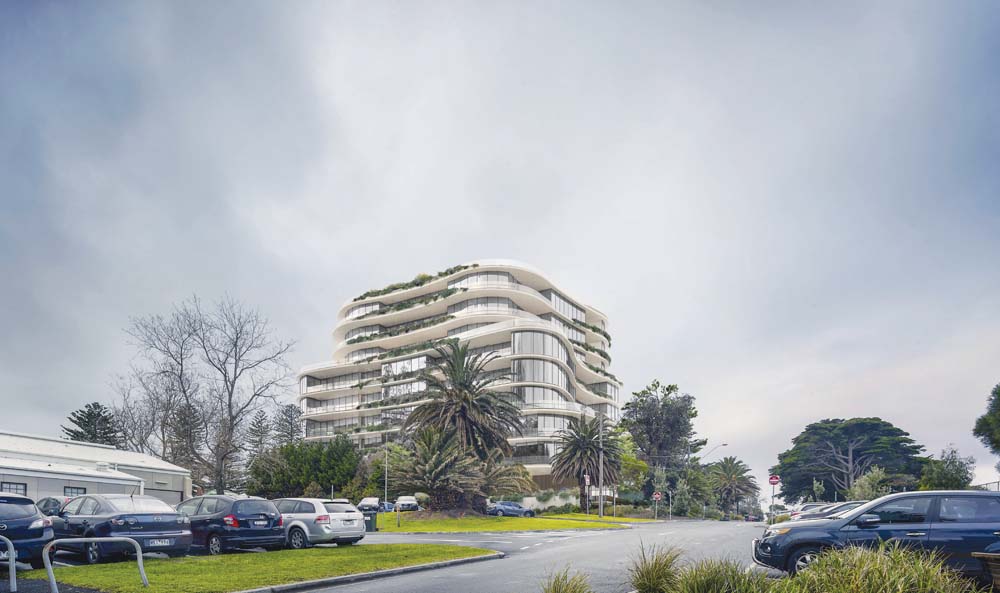 A NINE storey apartment building has been approved for construction on Plowman Place.
The proposal was ticked off at Frankston Council's March meeting. The building is proposed to contain 79 apartments.
The mayor Sandra Mayer said the approval was "a great outcome, particularly considering the economic challenges being faced in the midst of the COVID-19 pandemic."
"I'm so proud we were able to support this important project which will provide a much needed boost for those looking for jobs and homes locally," she said. "The plans look great and are proof that developers still have confidence in investing in Frankston City. Even in this tough economic climate we have so much to look forward to."
The building is planned to be constructed on 1-2 Plowman Place.
The developer had originally submitted plans for an eleven storey building with 100 apartments and an infinity pool, but later amended them.