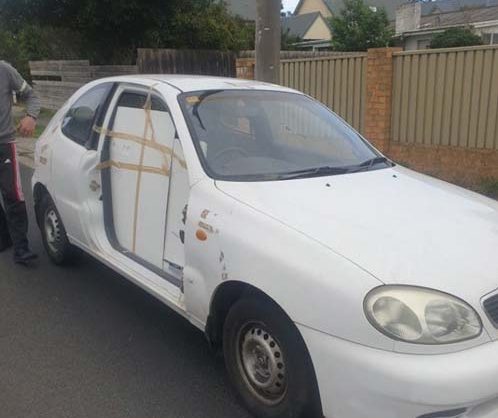 A MAN was issued with a defect notice last week after he was spotted driving with a makeshift door sticky taped to his car.
Somerville Highway Patrol officers pulled over the 63-year-old man in Mornington around 10.30am, 13 April.
The door to the white Daewoo Lanos was missing, replaced by a makeshift door held together by tape.
The driver told police he was going to Western Australia to visit his sister, who had contracted coronavirus. He was issued with a defect notice.