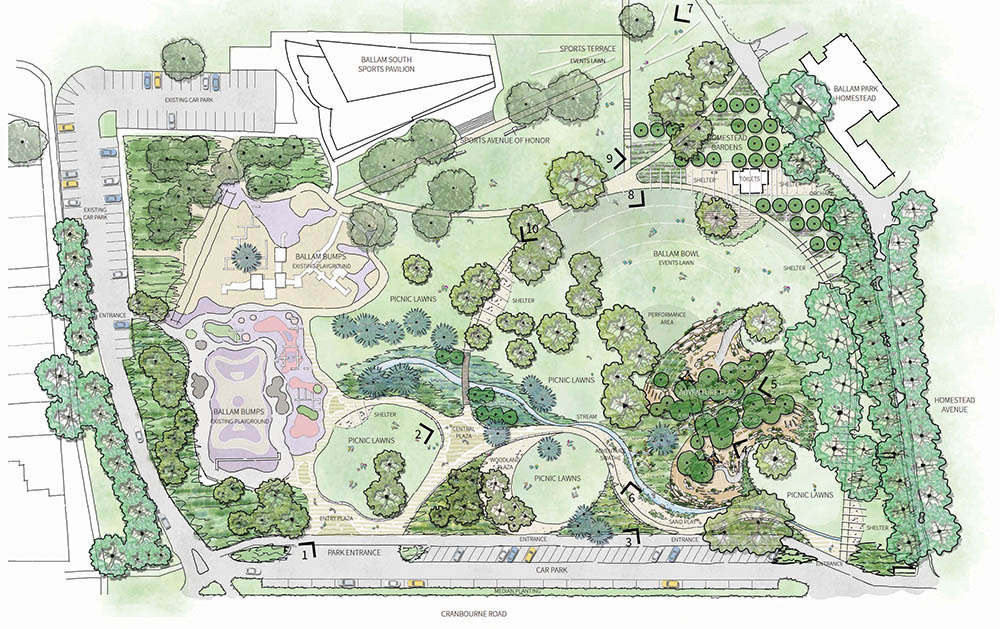 PLANS for a $3.4 million redevelopment of Ballam Park are out for community consultation.
The proposed changes in the precinct include public art sculptures, new pathways, a junior playground, water play facilities, a terrace, gardens, and picnic lawns with shelters. New car parking is also included in the plan.
The mayor Sandra Mayer said the ratepayer funded redevelopment would make the precinct "an even bigger drawcard for visitors and locals when this redevelopment is complete. We'll even have a bowl to host outdoor performances."
"Due to the coronavirus pandemic we are unable to hold in-person information sessions at the moment so jump online to view the plans, complete our survey and have your say," she said.
Visit frankston.vic.gov.au to make a submission. Feedback closes 5pm, 30 April.