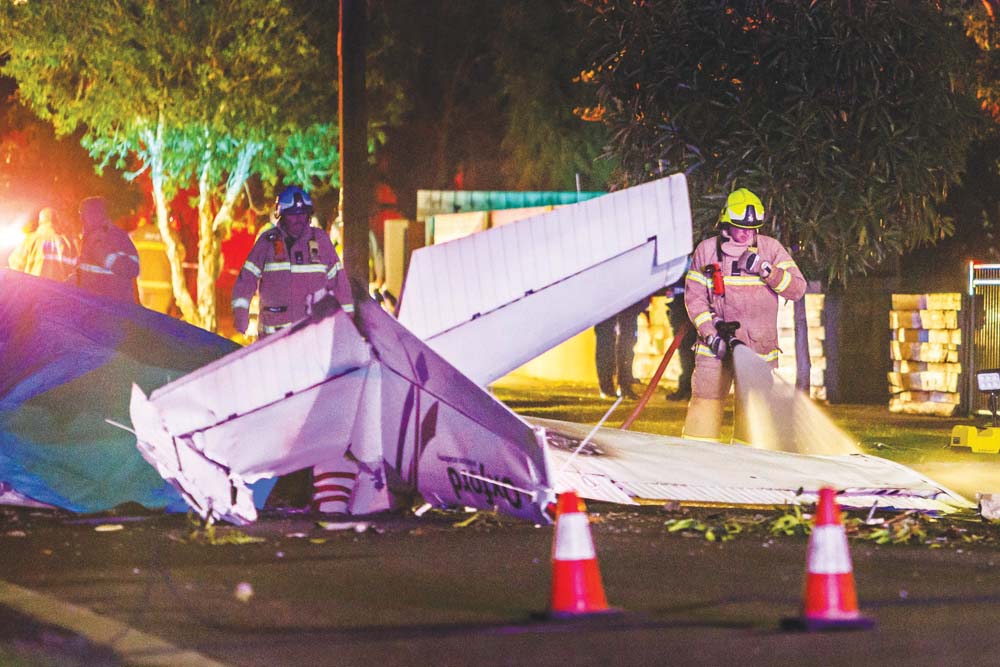 THE Australian Transport Safety Bureau has been unable to find a reason for a reported engine failure that caused a fatal plane crash in Mordialloc in 2018.
The ATSB released their final report into the crash on 24 April. The report read that "the ATSB examined the aircraft's engine, its components and fuel system, but was unable to determine the reason for the reported engine power loss."
The fatal crash occurred on 8 June, 2018. The pilot and sole occupant of the Cessna 172 aircraft transmitted a mayday call, telling Moorabbin Air Traffic Control "we've got engine failure". The plane then crashed onto Scarlet Street, about 680 metres from Moorabbin Airport, killing the pilot.
The plane was making its first flight since a scheduled maintenance. The ATSB report says that witnesses "observed the aircraft's left wing and nose drop, consistent with an aerodynamic stall" after the mayday call was made.
"The engine had been operated, during testing and in the aircraft, for about 4 hours, with no indication of abnormalities. Further, the engine examination did not identify a mechanical reason for the loss of power," the report read.
"Fuel calculations indicated there should have been over 100 L on board (…) at the time of the accident. In addition, the intense post-impact fire was consistent with there being a substantial quantity of fuel on board.
"In summary, the reason for the engine power loss could not be determined."
The ATSB report also read that "the investigation found that when control of the aircraft was lost, there was insufficient height to recover."
ATSB director transport safety Stuart Macleod said the fatal crash highlighted the need for clear emergency plans when flying.
"The loss of engine power while on final approach presents a scenario where there may be limited forced landing options, especially when there is insufficient height to glide to the airport. This is particularly relevant where the approach is over built-up areas, such as at Moorabbin Airport," he said.
"Having a clear, defined emergency plan prior to the critical stages of the flight removes indecision and reduces pressure on the pilot while in a high-stress situation.
"Proficiency in in-flight emergencies can be improved by regularly practicing these emergencies. Additionally, flying the approach as per manufacturer and airport procedures places the aircraft in the optimum configuration and position."
First published in the Chelsea Mordialloc Mentone News – 29 April 2020