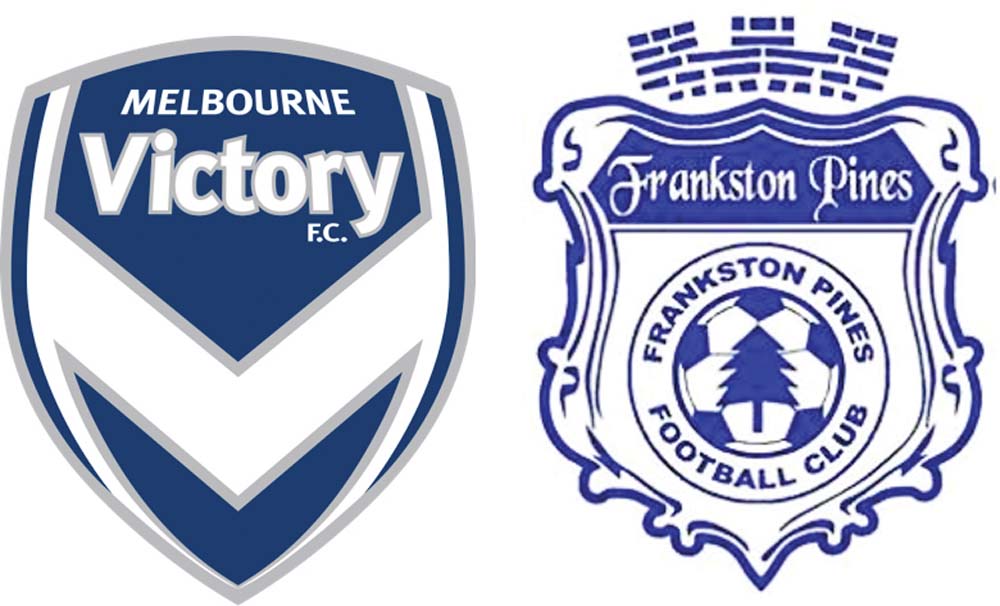 SOCCER
FRANKSTON Pines has signed off on a $3.9 million revamp of Monterey Reserve with work to start next February.
The State 3 outfit is also eyeing a deal with Melbourne Victory as part of an ambitious expansion plan that could return the club to former glory.
Pines has been keen to redevelop a junior program that waned and eventually shut down around 12 years ago.
Enter A-League heavyweight Victory with an offer of free weekly clinics for local primary school children.
It was too good to refuse and was quickly accepted by Pines president Lee Davies.
"I think it's part of a community program Victory runs and they've told us they will market and publicise it and contact all the local schools," Davies said.
"They recently messaged me to remind me that they are ready to go once we get the green light to train."
Pines' expansion plans also could involve Football Victoria as the club closes in on becoming the state's coaching education hub in the southern region.
This opportunity emerged from talks the club held with former Langwarrin technical director Stephen Fisher, a former Pines player.
"I'd love to set up Pines as a base and run coaching courses out of there," Fisher said.
"There's a lot of guys on the peninsula that need accreditation points to maintain their licences so I'm looking at running seminars and workshops for that purpose.
"On Monday nights, for example, the ground is free so courses can be run there then and people can come down and put on their sessions.
"I've spoken to Craig Moore (FV coaching education manager) and Boris (Seroshtan, FV technical director) and they're keen to do it."
Fisher currently assists Doug Hodgson who coaches Doveton's NPL under-18s.
The Monterey makeover is the biggest infrastructure project in Pines' history and initial funding of $1.43 million will be an approved expenditure in next financial year's Frankston council budget.
The clubrooms are being rebuilt and some of the features of the new structure will be its height with flooring roughly 1.5 metres higher than present and a glass front to enable spectators to watch matches from inside.
There will be an embankment in front of the clubrooms and it's expected that new dugouts will be built with Pines keen to situate the away team dugout on the outer part of the main pitch.
Four new changerooms, male and female referees rooms, a new bar and new canteen could transform the venue into one of the district's finest.
Meanwhile Football Victoria's hopes for a resumption of training as a precursor to a season reboot hinged on the outcome of a state government cabinet meeting held yesterday (Monday).
On Friday Prime Minister Scott Morrison unveiled a three-step process of easing current pandemic restrictions.
The previous week the prime minister had announced national cabinet's endorsement of the AIS document "Framework for Rebooting Sport in a COVID-19 Environment", which outlined a set of baseline standards for levels A, B and C activities leading to a resumption of competition.
Level A activities include running and cycling and were already allowed under Victoria's stage 3 restrictions and Friday's national cabinet announcement aligned step 1 in the easing of restrictions to level B in the AIS document whereby groups of 10 athletes can train.
It's clear that this can only be implemented by Football Federation Australia and FV through a system of self-regulation where clubs are responsible for closely monitoring training numbers in any one group.
Langwarrin is acutely aware of its responsibilities when it comes to any biosecurity measures and president Tanya Wallace is an Emergency Department Registered Nurse at the Royal Melbourne Hospital.
Prior to the sport's shutdown Langy had announced a handshake ban which at the time raised a few eyebrows but that didn't stop Wallace from making the club's stance clear.
"I was at senior training for two weeks in a row yelling at my senior team whenever any handshakes or high-fives happened," Wallace said.
"Look I understand how hard it is to break a routine but I had to make it clear that there was no need for it and it had to stop."
She also introduced sanitising protocols that seem certain to become a necessary condition for clubs to resume training and competition.
"We bought a lot of hand sanitiser and soap before the lockdown and I'd put in place new procedures with the coaches like washing bibs after every use and wiping down balls, cones and poles – whatever equipment they were using had to be washed down and there was a space to do that at the club.
"We'll go back to doing that when training starts up.
"Deep cleaning will have to occur after each group uses the clubrooms.
"The whole thing is a massive strain on everyone because at the end of the day we're all volunteers.
"Some of us are still working, some of us are out of work so it's a really stressful time for everybody.
"I know what needs to be done and I can educate people within my club but that's not the case with all the clubs so Football Victoria really needs to provide every club with a document that's easy to read and easy to follow so that we are all sticking to the guidelines here."
Frankston Pines head coach Kevin "Squizzy" Taylor had anticipated that training numbers would be restricted and had already put in place plans to allow training to get underway as soon as approval is granted.
"We're hopeful of being back training this week," Taylor said.
"Once premier Dan Andrews signs off on this then I'm expecting that FFA and FV will release a statement saying we can begin level B activities and we're 100 per cent ready to go."
FFA currently has suspended all of the sport's activities until the end of the month but that is expected to be overturned.
"We've been using a group app to stay in touch with the players and I've made it clear that we don't want to start from scratch when there's probably only a few weeks before competition begins.
"We'll start with three groups of 10, nine players and one coach per group and if need be we'll stagger start times of the sessions so that we won't have them all training at the one time but we've certainly got enough space to organise this.
"The players can't wait to get going."
It won't only be a return to training that will give Pines' players cause for celebration.
Club stalwart Hayden Taylor, the coach's eldest son, announced last week that he was engaged to be married to partner Mel Rich.
The couple have two children, nine-year-old Lucy, and one-year-old Kai.