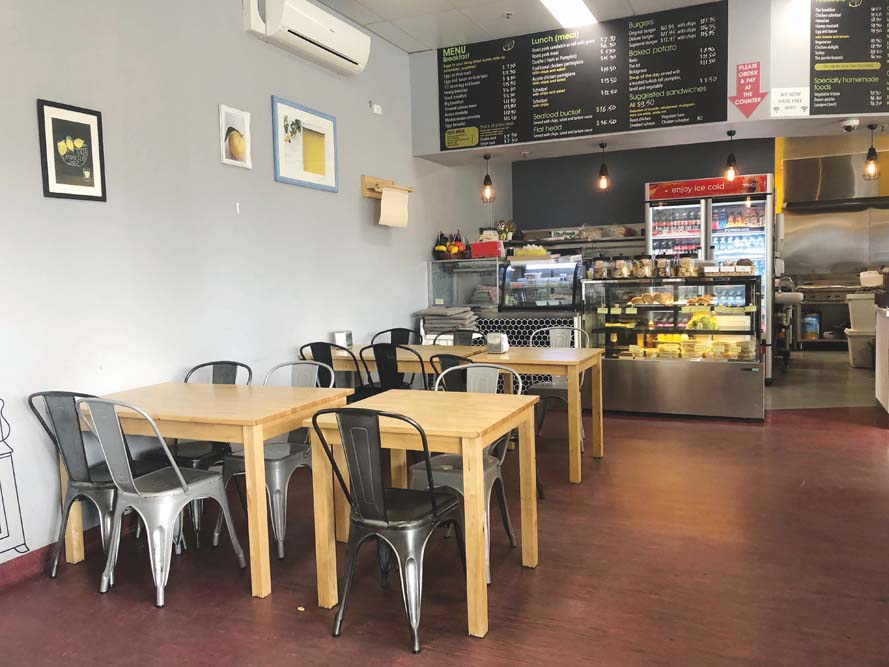 By Lily Kristanto
FORCED to close their doors to dine-in customers during the COVID-19 pandemic, cafes have had to adapt in order to remain afloat.
Mikaela Keysers, owner of Karingal cafe Two Boys, One Beagle and A Coffee Shop, said "changing the way you do business" is the key to getting through the pandemic. "It's a lot different to what we were doing before. It's a lot to work out, not hard, just something to get used to," she said.
Ms Keysers said that support from the community had helped cafes like hers stay open. "Heaps of locals [are] coming out to support us," she said.
The Lemon Tree Cafe on Ashleigh Avenue, across from the Regis Aged Care home, has suffered a blow to business because of the pandemic.
"I find that the majority [of customers] are a lot of families that come down with the patients from the nursing home, so that amounts for a lot," cafe employee Vanessa Lindley said.
With older people at highest risk from COVID-19 and less likely to venture out during the pandemic, the cafe has been badly impacted. Owner Kate Nang said their sales had "dropped about 60 percent."
"Please support local businesses, otherwise we won't be able to open the next day," she said.