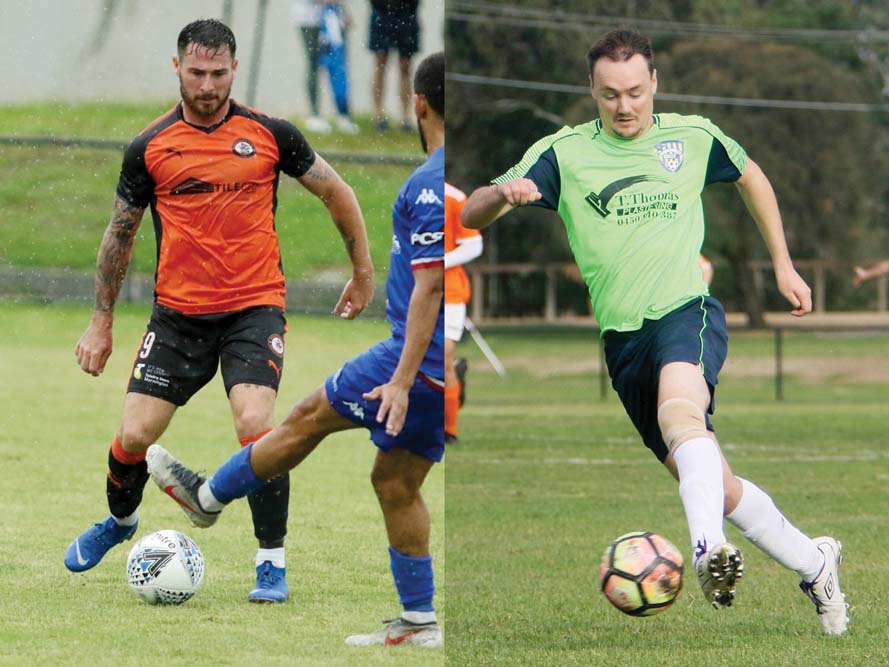 SOCCER
FOOTBALL Victoria has put a million dollar proposal on the table to slash fees and entice clubs to participate in the 2020 season.
FV's fee relief package was announced in stages last week starting with NPL1 then NPL2 and NPL3 followed by an offer to State League clubs.
The official announcement stated, in part: "The packages are aimed at supporting the safe return of football at all levels and ensuring the viability of our 355 clubs and the game in Victoria more broadly."
As an NPL2 club Langwarrin received confirmation that promotion was still in play but relegation had been removed for the 2020 season.
The key points of the NPL2 package are:
A 20% discount on a $20,000 participation fee
A 62% reduction in referees' fees comprising a 25% cut agreed to by referees plus an FV subsidy taking matchday fees from $500 to $187. This fee reduction ends should state government lift restrictions on crowds to enable 300 or more patrons to attend.
A target date of a return to full contact training of Monday 22 June pending state government approval
A target date for a season start of the second weekend in July.
A preferred season scenario whereby in a 12-team league 16 rounds take place comprising each team playing each other once (11 games) before splitting into a top six and bottom six and playing each other within those groups resulting in five further rounds.
The key points of the State League package which confirmed a promotion incentive while removing relegation are:
A 20% discount for senior men on their team entry fee and a 100% discount for senior women's teams
A 20% discount on senior men's player registration fees and a 50% discount on senior women's player registration fees
A target season start date in line with NPL and a similar preferred season scenario of 16 rounds.
FV has reserved the right to place teams in other leagues to preserve its ideal 12-team scenario (with the exception of the 14-team NPL1).
For example, if just a handful of NPL1 teams want to play this season they could be accommodated in NPL2 however the top two finishing NPL2 teams will earn promotion to a revamped 16-team NPL1 in 2021.
FV will be hoping that little change will be needed to current State Leagues as there is a danger of a logjam in a worst case scenario whereby, for example, six teams in the same league choose not to participate but pay their team entry fees to preserve their league status for next year.
FV could replace those six teams for this season by promoting teams from a lower league so with two teams being promoted and no relegation FV could face the problem of dealing with 16 teams with a legitimate claim to compete in that league in 2021.
Of the local clubs just Langwarrin and Seaford United have yet to indicate whether or not they will play this year.
Langy has until 5pm on Friday while Seaford has until 5pm next Monday to inform FV of their intentions.
It's understood that both clubs will hold player meetings this week and the result of those meetings will play an important part in their decision whether or not to take part in the revamped 2020 season.
FV held a video conference meeting with all NPL2 clubs last Friday at which clubs asked the federation to waive the $1000 media fee levied upon them.
It's understood that Goulburn Valley raised the concerns of many of its junior parents at having to travel to compete in parts of the state where coronavirus outbreaks have occurred.
FV will hold a video conference meeting with State League clubs this week.
In another FV announcement late last week the federation was at pains to make it known that the proposal made to NPL clubs was "based on self-funding from within NPL revenues, without cross-subsidisation from other levels of football."
That was a direct response to the reaction when the offers to NPL clubs were circulated on social media eliciting an avalanche of claims that poorer clubs were subsidising wealthier clubs.
FV also hopes to shortly release details of a Hardship Policy it is developing.
Meanwhile in State 1 news star Mornington striker Josh Hine has suffered a major setback while recovering from a road accident in late April.
Hine had suffered a dislocated elbow and minor fractures when cycling and being knocked to the ground by a motorist.
Passers-by took him to Sandringham Hospital for treatment and a few days later scans confirmed that surgery was required.
He was operated on to repair ligament damage and was on target for a return to the game later this month.
However trouble with his wound led to another visit to the specialist and he was diagnosed with septicaemia.
He went into hospital last Monday to have the wound cleaned and start a course of treatment and was only discharged on Saturday.
"The best case scenario is that the medication works in 10 to 12 days and Josh can resume his physio," Mornington gaffer Adam Jamieson said.
"If we start back in July I'd expect him to miss a few weeks.
"The worst case scenario though sees him missing the whole season but football isn't the priority here.
"This is about Josh's health and getting back to having full use of his arm."
In State 4 news Somerville Eagles is now searching for its fourth senior coach in six months after Dave Greening sensationally quit last weekend.
Last November Scott Morrison, Stan Packer and Stuart Mitchell resigned after a disagreement over the club's decision not to take part in the Wallace Cup, an annual charity event.
Billy Rae was hired as senior coach in late December but two months later Rae was replaced by Greening who became player-coach with Stan Packer returning to assist him.
"I informed the president, Luke Mulder, yesterday (Saturday) that I'd be leaving with immediate effect," Greening said.
"Let's just say things haven't sat right with me since Scott, Stan and 'Smitchy' left last November and despite promised changes, they were not what I envisaged.
"I'm comfortable with my decision. I have had a great two years at the club with lots of success and met some great people and hold no grudges or ill feeling towards the club.
"I thank them for giving me my first senior coaching opportunity and wish them all the best for this season and beyond.
"These things happen in football and we move on."