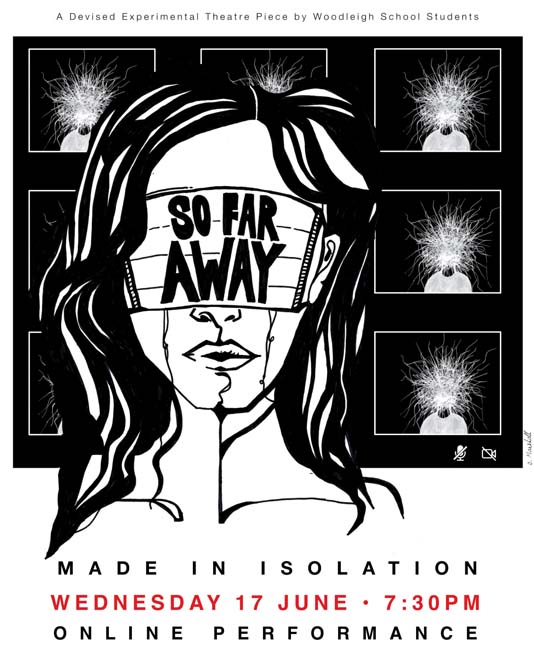 IT is believed that when the Globe Theatre closed because of the spread of the bubonic plague in the 1600s, playwright William Shakespeare used the time to create the now famous play King Lear. Fast forward to 2020, and students at a local high school have used their time in lockdown to create a play of their own.
Woodleigh School will livestream an experimental performance this week, which was devised by students while stuck at home during the COVID-19 pandemic.
So Far Away was put together over a six week period. It is a collaboration between 27 students and three staff members.
The performance will explore issues including homelessness, romantic relationships, virtual cafes, frustrations with Zoom and home school learning, sibling rivalry, and family connections.
Students have created short sketches, which are connected through original music created by year 11 student James Ward.
The piece will air at 7.30pm, 17 June. Search "Woodleigh School" on YouTube to find their channel and watch.