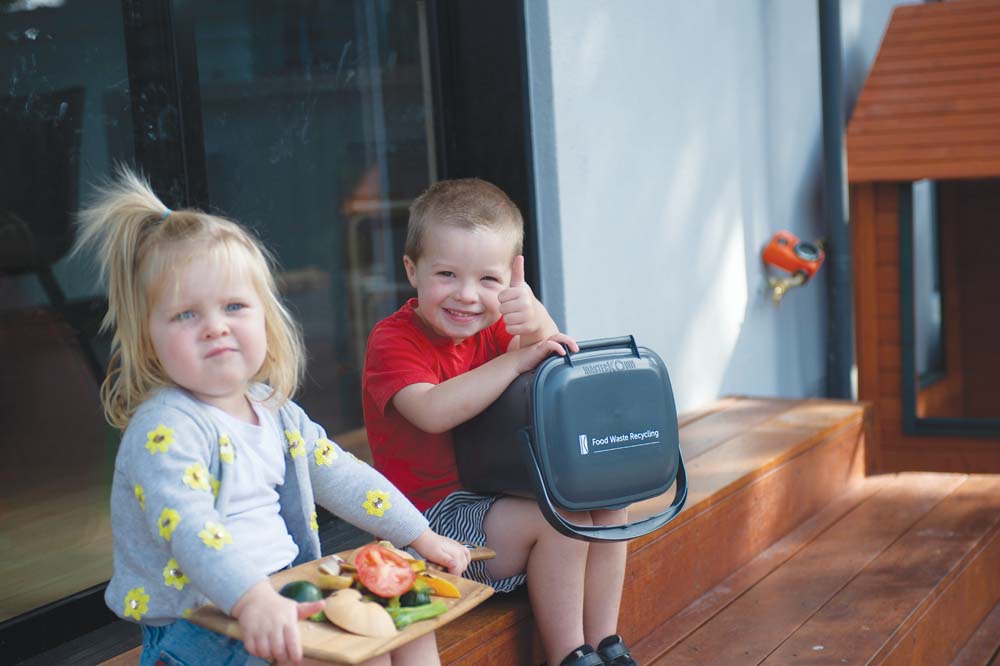 CADDYS and free bin liners are being delivered to local households as part of Kingston Council's rollout of food waste recycling.
Food waste recycling in the Kingston municipality got up and running last month. Residents can now put food waste in their green bin along with their garden waste.
Last week residents began receiving caddies and compostable bin liners for their kitchens to help them separate their waste. Scraps that can be recycled include meat, fish, bones, cooked food, and dairy products.
Kingston Council estimates that food waste made up about half of all household waste which was usually sent to landfill. The recycled scraps will now be sent to a commercial facility in Dandenong South where it will be turned into compost. The compost will be used on soil in farms, parks, and gardens.
Residents without a green bin can call council on 1300 653 356 to order one. More information at kingston.vic.gov.au/foodwaste.
First published in the Chelsea Mordialloc Mentone News – 17 June 2020